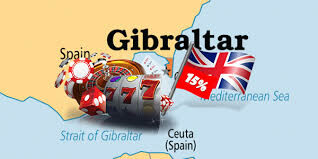 Gibraltar Gaming License
Gibraltar first started issuing gambling licenses in 1998 and these licenses are currently managed by the Gibraltar Regulatory Authority (GRA). All gambling activities that take place in Gibraltar need to comply with the Gambling Act of 2005 ("the Act") and the GRA issues all gambling and gaming licenses, including those for online- and telephone-based operations, in accordance with this act. The Gambling Commissioner, who is awarded responsibilities under the Act, is tasked with ensuring that all license holders manage their operations in compliance with the requirements of their licenses and act in a manner that upholds the integrity and reputation of Gibraltar.
To date, the Government of Gibraltar has only permitted the provision of a limited number of licenses and does not typically provide licenses for online gambling to new operations. This entails that licenses are very difficult to secure because only companies that have a successful track record of operation in Gibraltar and an impeccable reputation are considered for licenses.
The Government also withholds licenses from companies that apply to locate the servers for their online casino operations in Gibraltar because a basic requirement of the license is that the business has a 'bricks and mortar' presence in the country and that the online casino operations in their entirety are managed in Gibraltar. While the terms of any offshore online gambling contract can be negotiated on a case-by-case basis, offshore online casino licences are awarded on the proviso that any marketing activity is limited to gamers who are based in nations in which online gambling and gaming activities are legal.
The Gibraltar Regulatory Authority takes its role as a mechanism of protection for gamers very seriously and even went to the extent of challenging the UK government in the European Court on the basis that new gaming rules could be detrimental to player safety and the economy of Gibraltar. During the ongoing debate surrounding the EU online gambling rules, the GRA has recommended a number of actions that will both protect players' interests and prevent underage players from betting online.
Responsibilities
The licensee is required to ensure that all promotion, advertising, and sponsorship activities related to any type of gambling are accurate, truthful, targeted at adults, and limited to populations located in nations in which online gambling activities are legal.
Licensees are also required to ensure that any websites that offer online casino or gambling opportunities or are designed to promote such forms of entertainment do not include links to sites that feature content that can be construed as violent, immoral, or pornographic. In addition, licensees must ensure they have sufficient financial resources available to pay all existing and potential obligations related to prize pay-outs and that any online casino winnings are paid to the casino customer in a timely manner in accordance with the clearly established arrangements.
The Gibraltar Gaming Authority is responsible for developing and implementing codes of practice in relation to the activities of licensees and ensuring that all the activities that are performed by licensees are strictly in compliance with the law.