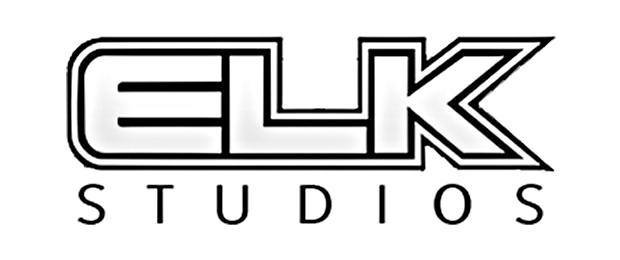 Elk Studios
A relatively new kid on the block, Swedish-based ELK was established in 2012 and is currently developing a strong reputation for itself in the world of mobile casino gaming. To date, Elk has focused on releasing a few high-quality Casino games as opposed to mass producing large numbers of Casino games that lack the quality contemporary gamers seek. As such, its existing portfolio is limited to three slots games: The Lab, Electric Sam, and Champion's Goals. However, as per Elk's objective, these games have already become exceptionally popular with online casino gamers due to their above-average quality. While Elk's use of mathematical models combined with cutting-edge technologies, great graphics, and advanced audio-visual support certainly makes it stand out, the real secret to Elk's success lies in the human touch they've added to each and every release, and it is this that has attracted mass appeal.
Casino games
Let's take a look at what they have to offer:
The Lab – The Lab is a creative five-reel, 15 pay line slots game that sees players attempting to win big by creating lines of minerals and elements. There is also a wealth of bonuses on offer including free spins, wilds, respins, and scatters. The thing that sets this game apart from the rest is the Betting Strategies element that Elk have built into the game. This innovation allows players to develop and implement betting patterns that are aligned with their playing preferences.
Electric Sam – This game is named after its protagonist, Electric Sam, the owner of a casino located in a treacherous Troll Forest. The game itself consists of a five-reel game that offers a whopping 243 different ways to win. Players are also attracted by bonus chances such as free spins, imploding symbols, sticky wilds, and multipliers.
Champion's Goal – This five-reel football-themed Casino game is great for soccer lovers. It offers a range of pay-out options and includes bonuses such as scatters, free spins, wilds, and a unique offering known as stacked wilds and cascading symbols.
Betting strategies
As previously described, Elk Mill have created an innovative feature called Betting Strategies. Through using Betting Strategies, players can set a predefined betting strategy that automatically changes the bet levels according to the predefined rules. Online casino Players can turn this option off at any point.
Another casino gaming feature that is unique to Elk is "Game On." As soon as a player has placed 25 bets, Game On is activated, and he or she has a chance to win free spins. In addition to securing customer loyalty, this also adds an additional level of excitement to the game.
Click here if you want to read about other casino game suppliers
Fans of Elk's Casino games will be pleased to know that they have a 4th slot game in production called "The Fish."
Below you can see some of our favourite online casinos using the Elk Studios platform.