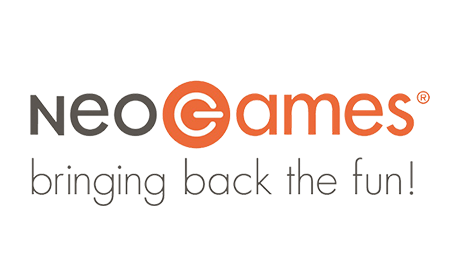 NeoGames
Having amassed over ten years' experience in the dynamic and continually evolving domain of online gambling, NeoGames has earned itself a reputation for being one of the most innovative and reliable online casino software developers out there. The group's fundamental focus is on providing its users with holistic, end-to-end iLottery solutions; however, it has also delivered some pretty impressive slots machine products, bingo software, and even online scratch card games.
NeoGames has spearheaded the transition to mobile betting as well as paving the way for state-of-the-art platform management systems via the proprietary NeoSphere platform. In light of all this, you will find it pretty difficult to identify a safer, fairer, or even more fascinating casino games provider out there.
A Suite of Gambling Offerings
NeoGames first arrived on the gaming scene back in 2005. While that may seem like just yesterday to many of us, in the world of online betting, remaining active for a decade is no mean feat, especially given the economic troubles the world has witnessed during this era. Nevertheless, NeoGames has thrived in the face of adversity and outperformed many of its competitors to earn itself a solid name in the iLottery world. In fact, it currently provides services to ten major global lotteries including Saska in the Czech Republic, Sisal S.P.A in Italy, and Jogos Santa Casa in Portugal. Building on its success in this area, NeoGames has grown in leaps and bounds to offer online casino gaming sites that offer a host of exciting interactive casino games including bingo games, slots machines, and scratch cards.
NeoGames' rise to success has by no means gone unnoticed in the world of gaming. In fact, 29% of the company ownership was recently snapped up by William Hill PLC – if that is not sufficient evidence that this is a gaming company that is going somewhere, nothing is.
The NeoGames slots library is currently active on an array of prominent gambling sites. Our top pick is Karamba Casino.
Of course, NeoGames has made many impressive achievements. However, perhaps the one that stands out the most is the NeoSphere platform, a cutting-edge software platform that allows clients to manage all their accounts from a central offering. This allows operators to simultaneously host thousands of casino players at any given time while having the functionality and ability to increase activity. NeoSphere also provides clients with the functionality they need to process payments, evaluate security risks, encourage responsible gaming, and run acquisition and retention campaigns. In addition, NeoGames harnesses HTML5 technologies to ensure that its offerings are fully compatible with all contemporary mobile devices.
In addition to benefitting from all the offerings outlined above, those casino operators that opt to use NeoSphere within their back-office systems will have the option to host the third-party casino games on offer from alternative providers like NetEnt and Amaya.
Of course, the real winners here are the casino players.
Find more casino game suppliers by clicking here
Below you can see some of our favourite online casinos using the NeoGames platform.