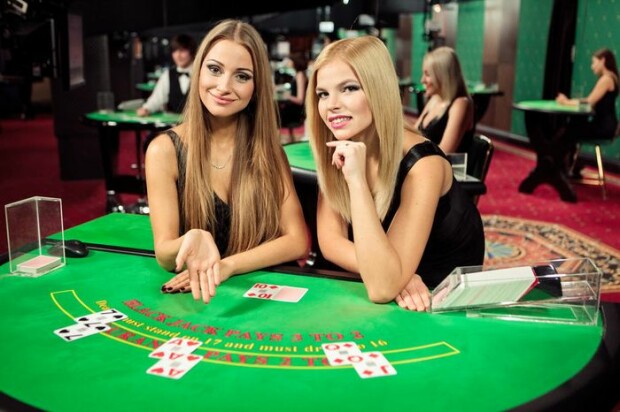 How to play Live Blackjack?
Become a Live Blackjack pro with our helpful guide "How to play" - FindFairCasinos.com
A casino classic, blackjack can be found in every land-based casino worldwide and is among the most popular and recognized casino games globally. Known also as 21, the precise origin of blackjack, as with many card games, is unclear and is still a matter of heated debate. While a number of different arguments have been put forward for where the game first came from, it is generally accepted that it was first played around the year 1700 as vingt-et-un (twenty-one) in casinos in France.
Online blackjack has proven as popular as its land-based counterpart and developments in technology have made the online version of the game an engaging and entertaining experience. Nonetheless, some players are hungry for a blackjack gaming experience that is more realistic still. Live blackjack features live video streaming of a real dealer and the opportunity to communicate with fellow blackjack players. In short, live blackjack offers casino players the experience of playing blackjack in a land-based casino without having to leave the comfort of their own home.
Learn How To Play Blackjack
In this excellent video tutorial uploaded to Youtube by Claremonts Casino, you can really get a feel for the game and most importantly; Learn How To Play Blackjack:
Live dealer casino games have become increasingly common in online casino in recent years. Over the last decade or so, a dozen specialised live online casinos have launched. These casinos have proven to be hugely popular, with improvements in internet speed and reliability contributing significantly to their success.
Below is everything you need to know to enjoy live blackjack and experience the excitement and interaction of a land-based casino from your computer screen.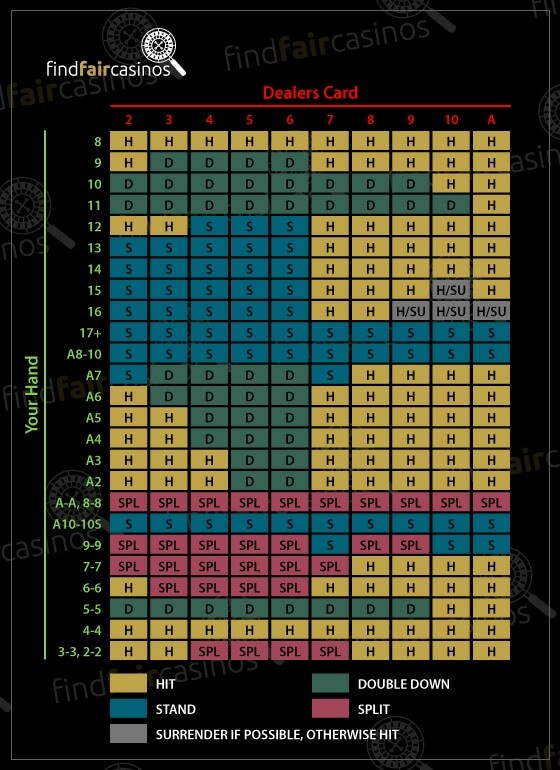 Blackjack instructions
Before playing live blackjack, you need to get to grips with the basic rules of the game. We have created this short and simple set of instructions to teach you the fundamentals of how to play blackjack.
The goal of blackjack is to get a higher card count than the blackjack dealer whilst not going over a total card count of 21. Thus, the very best hand you can be dealt in blackjack is when the total sum of your first two cards add up to 21 precisely. In blackjack, you are not competing against other players. Your only competition is the dealer.
After you are dealt a card you need to decide whether to 'stand' or 'hit'. It is the ability to correctly decide whether to stand or hit that will determine your success as a blackjack player.
When you choose to hit, you are asking to be dealt another card from the deck. You do this when you feel that an additional card will help you to get closer to a card count of 21 without going over. (In a land-based casino you tap your finger on the table rather than saying the word 'hit'.)
In contrast, when you decide to stand you are choosing to stick with the cards you have already been dealt. You should stand when you feel the cards you are holding give you a good chance of winning or you believe you will go bust (be dealt a hand higher than 21) if you are dealt another card.
A dealer will typically decide to hit on a hand of 16 or less. If you have a hand of 17 or less you have a limited chance of winning, except if the dealer busts.
The biggest challenge you will confront as a blackjack player is when the dealer has a weak face-up card, you hold a hard card total of 12 or more and you have to choose whether to hit or stand. You are unlikely to win with such a low total but one more card and you could go bust. This is a complex situation and there are no clear-cut rules about what to do next.
One key piece of advice for all would-be blackjack players is that to be a good blackjack player, you need discipline. It is always a good idea to only play live blackjack games with a minimum bet that suits your budget. Experienced players often play blackjack tables where the minimum bet is 5% of their bankroll or less. By playing for these amounts, you can play for longer.
As you work to develop your skills, it is vital to understand that all useful blackjack strategies are founded on maths and logic. So, the first thing you can do to improve at blackjack is to leave your superstitions at the door, forget any good luck charms and think only about the numbers in front of you.
Blackjack is a game of skill. So, remember: your chances of winning increase the better your understanding of the game and the more you hone your skills. Don't try to jump ahead! Learn the basics, practice them and master them before moving on to more complicated plays.
Live blackjack suppliers
There are currently approximately twenty suppliers of online live casinos in the online gaming sector. Some of the most popular suppliers are Media Live Casino, MicroGaming, PlayTech, NetEnt, Extreme Live Gaming, Authentic Gaming, Visionary iGaming, Amaya/HoGaming, Opus Gaming and Evolution Gaming. Evolution Gaming in particular has distinguished itself in the industry and has received the title of 'Live Casino Supplier of the Year' at the EGR B2B Awards for nine consecutive years, with eight other suppliers winning a spot on the shortlist.
For live blackjack, we believe that Lanadas offers an optimal experience. This site utilizes live gaming software developed by Evolution Gaming and offers an attractive welcome bonus that is more generous than many other welcome bonuses out there. This means you immediately have a bit extra to practice your skills at the blackjack table.