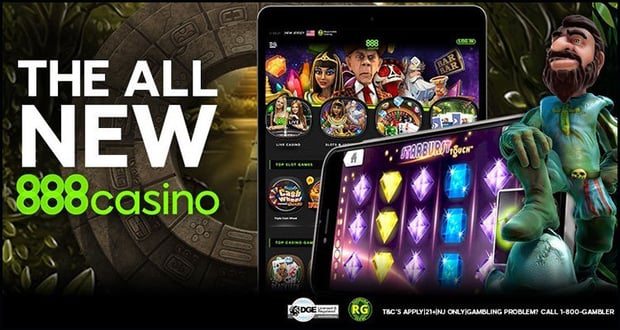 888Casino opens a new New Jersey domain

Mathias Jensen

Published 12/08-2019
888 Holdings are one of the biggest casino operators around and they have announced that they have launched a brand new domain for their flagship, 888Casino for the New Jersey players. In addition to the new domain, they have also improved the tech which will increase speed and security.
Guaranteed quality
After first making their steps into the market in 2015, they have managed to be one of the biggest names in the gambling industry. This new domain should be big news in the area, especially as they have operated a top-quality casino for almost five years.
Improved interface
888 Holdings have said that they have given their interface an overhaul for New Jersey players. This is partly to ensure that the casino is mobile-friendly, due to more players using mobile devices to play at online casinos in the modern world. The functionality of the site has been improved, mainly to aid mobile optimization, as well as site navigation being made more user-friendly. On top of this, more than 30 video slots have been added to their roster of games.
Well known and respected
888 Holdings have released a press release espousing their own position within the iGaming industry. Because they have been there from a very early point in the history of iGaming and have more than 20 years pedigree to their name, they feel that the new domain launch will be a big deal for punters within the New Jersey sphere. Because they have been at the forefront of the iGaming industry since their creation, 888 Holdings have managed to sign a deal with some of the most important and progressive software providers within the industry. This includes Evolution Gaming and NetEnt.
They feel that the latest version of their website is the most technologically advanced around. They have used cutting edge tech, user-friendly design specs and have a roster of games that will be the envy of the market. As such, they are quite confident that players will flock to this new domain.