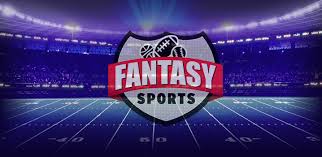 Alabama Legalize Daily Fantasy Spots

Mathias Jensen

Published 27/06-2019
Daily fantasy sports are big business in the United States and over the years they have helped to plug the gaps made by a lack of legal sports betting. However, while these games are flourishing in many key states and generating millions of dollars every game-day, there are many states that have not yet embraced them.
One of those states was Alabama, which is known for having very traditional and conservative values. However, that could be set for a change as they have recently passed legislation that could see daily fantasy sports become legal here just three years after they were declared illegal. There was very little fanfare surrounding the law, so much so that many fans of sports and online gaming don't even know.
That will likely change very soon though as big brands like DraftKings and FanDuel move into the state and begin marketing their products to its residents.
Big Return
Daily fantasy sports were made illegal in Alabama in 2016. The attorney general of the time decided that they were a form of gambling, and they were swiftly outlawed, much to the dismay of the many players that signed in on a weekly basis. Many moves have been made to legalize DFS since then, but until now all of these have failed.
The aforementioned bill was passed in May, and as soon as it came into effect the industry's biggest names, including FantasyDraft, FanDuel and DraftKings, made their intentions known and suggested that they would be offering services to players in the state.
The Law
As per the terms of this new law, all daily fantasy sports operations with be overseen by the office of the Attorney General. It's not all hard and thankless work for the state though, as they will also stand to make a sizable sum of money through the legalization of this popular pastime.
The biggest names in the industry are said to generate millions of dollars in revenue and will all be tasked with paying an annual registration fee of $85,000, while the smaller companies will be forced to pay a sum of $1,000. That's not all either, as there will also be a tax of 10.5% levied on gross revenue.
The tax was initially set at just 8.2% with the increase coming at the last minute and helping to provide even more revenue for the state coffers.
Daily fantasy sports providers have yet to announce when they will be moving operations to the state of Alabama, but there likely won't be a big delay. The big names will be keen to move on the state's players sooner rather than later, and we should see them active in time for the start of the NFL season.