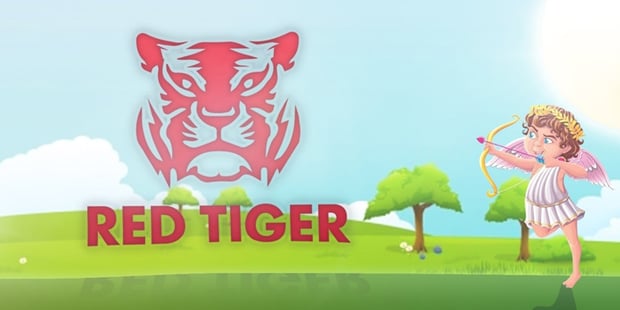 Almost £3 million in payouts from Red Tiger since April

Mathias Jensen

Published 24/08-2019
Since its start in April, the Daily Drop Network that was introduced by Red Tiger Gaming has paid out more than £2.5 million in prizes. This makes them stand at the top of the leaderboard in terms of growth for the company!
After announcing in February that they would be starting a new jackpot scheme, that would pay out on a daily basis, Red Tiger Gaming has pushed the promotion and the amount paid out shows how successful they have been.
The jackpot is on offer to any casino that is regulated to offer play to Maltese players. These payouts are on offer across the Red Tiger Gaming network which means that as more casinos take up the option, the payouts are only likely to increase.
This Daily Drop idea came after Red Tiger had a huge deal of success with single casino jackpots. After seeing how well they ran, they decided to roll it out across their whole network in order to increase payout size and how often they occurred.
Huge prizes
Just in July, they broke the record of their short-lived promotion when a player at Betsafe won more than £60,000. This is only likely to continue to increase as the promotion becomes more well known.
Across all games
One of the biggest plus points to the promotion is that every title that Red Tiger Gaming offer is available on the promotion. This means that their most popular casino games offer the ability to win extra prizes, that are only going to get bigger as players become more aware of them.
Keeps improving
The team of Red Tiger Gaming is extremely excited about what they have offered to players. By paying out such a large amount in such a short period of time, they feel that it will only keep growing. Players have been impressed with what the Daily Drop Jackpot has offered and Red Tiger thinks that it is an innovative and impressive addition to what they offer players.
Betsson, who operated the Besafe casino where the largest payout was won, is also excited about the success of the Daily Drop Jackpot. Because it was one of their players who won, they have received a lot of feedback from happy customers who are delighted with the opportunity to win additional jackpots on top of what their slot games usually offer.
Every single day
Because some of the top casino operators are included in the Daily Drop Jackpot Network, it means that the jackpot is guaranteed to pay out to players every single day. With all that sorted, Red Tiger should be able to continue to grow their newest brand and keep making players happy.
Signed with Betfred
As a follow-up, Red Tiger Gaming and Betfred have recently signed a deal making all the titles in Red Tiger Gaming games roster available to players at Betfred. With a huge collection of highly popular titles, it means that UK players will have access to a whole collection of new games to enjoy.
New releases keep coming
Red Tiger Gaming also released two more games during July. With their roster already packed to the brim with high-quality games, Wild Cats Multiline and Mega Pyramid were two great additions to one of the best games rosters on the market.