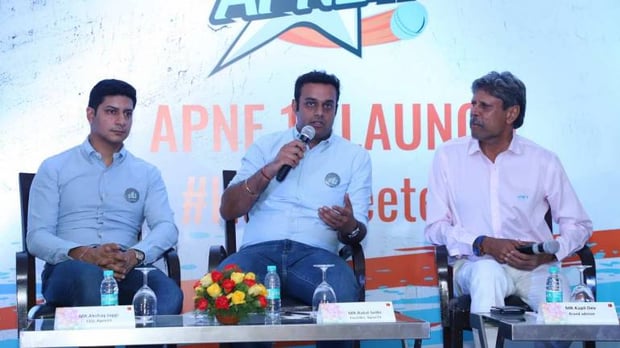 Apne11.com Hits the Market in India

Mathias Jensen

Published 08/07-2019
The legendary Indian cricketer, Kapil Dev, recently attended the premier of the new daily fantasy sports website, Apne11.com. The former all-rounder was the perfect man for this exciting event, as Apne11.com is a cricket-themed website.
Dev will serve as the ambassador for this brand-new cricket website and will help to promote it to fans all over the world. Cricket is the second most popular sport in the world based on spectator numbers, but it is by far the most popular in India, which has the second biggest population on the planet.
That's a lot of potential customers for Apne11.com to target, and with a superstar cricketer behind them they are sure to secure many new sign-ups in the months that follow their action-packed launch.
Promotor
Kapil Dev played over 900 first-class cricket games in a career that spanned 16 years, earning him legendary status and making his name and face one that is recognized on every street in India.
He helped to promote the launch of Apne11.com at a New Delhi hotel, showing those in attendance the features and telling them about a competition that was available upon launch. This contest offered the highest scoring player a chance to secure a cash prize of $35,900, while other high scorers were given a chance to meet the captain of the 1983 World Cup winning team.
Dev released a statement prior to the event, saying that he was "thrilled" to be associated with Apne11.com and acknowledged the "opportunity" it presented for him and for the many millions of cricket fans in the country.
Number One Platform
The CEO for Apne11.com used the premier and the surrounding press to say that their goal was to make Apne11.com the "number one platform" and to give players the "best experience ever".
"We are customer-oriented," he added, before confirming his belief that Apne11.com had what it took to be the biggest site in the face of growing competition in the daly fantasy sports sector.