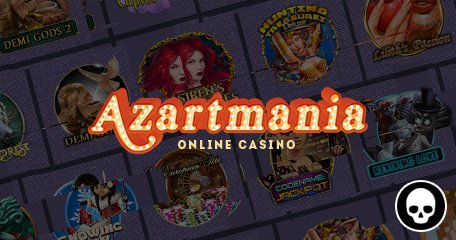 AzartMania and GoldenReels found to be using illegal software

Mathias Jensen

Published 04/10-2019
Players have been warned to stop using AzartMania.com after they were found to be using illegal software.
This comes after LCB.org carried out an investigation into the site. They found that a large number of players had found the loading screens and menus for games to be highly suspicious. It wasn't just players that discovered this either, workers for the online casino also expressed their concerns. This lead to the journalists at LCB to carry out their investigation.
No attempt to hide
LCB released a statement that said they found titles from Novomatic and Igrosoft had loading screens and menus that didn't match up with the original games. This showed them that there was something wrong happening at the online casino and because of this they decided that it was best to add them to their blacklist. This means that AzartMania should be avoided due to them not following the rules of the industry.
Stay safe with Lanadas Casino here..
They are telling all players that it's best to avoid the casino as there is a likelihood that they will be scammed if they play there. They haven't finished their investigation yet and intend to continue working on the story until they have the full details.
Increasing their blacklist
AzartMania aren't the first online casino to be added to the LCB blacklist. Just last month they found that GoldenReels.com were also carrying out similar practices, with a much wider range of software providers. This came after GoldenReels had been using online forums to make claims about the casino games that were available there, some of which were not covered by the regulatory body within that region.
Building a collection of lies
LCB said that both websites had been putting together a collection of lies that had allowed them to use the counterfeit software. There were a number of servers that were full of pirated games which contained versions of the games with smaller jackpots and much lower RTPs. This meant that while the loading screens and menus looked different, under the hood of the game players had a much smaller chance of grabbing wins. The games were also much slower and less responsive as well as increasing the risk of malicious software impacting on devices. LCB are advising players to avoid both casinos at all costs.