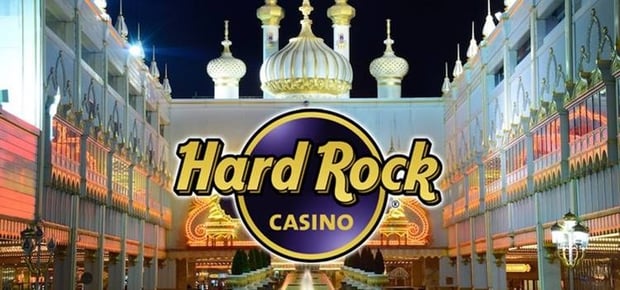 Bet365 brings new sports betting offer to Hard Rock Hotel & Casino Atlantic City

Mathias Jensen

Published 13/07-2018
According to a letter issued by the New Jersey Division of Gaming Enforcement (DGE), Hard Rock Hotel & Casino Atlantic City has recently signed a deal with British bookmaker bet365, enabling it to offer sports betting services.
First reported by PlayNJ, the letter explains that reads that the gambling regulator had received the firms' joint application and that it had approved Article 3 of this application, allowing the pair to establish a sports betting facility. Although the contents of Article 3 are unclear, more information will likely surface in the days to come.
The agreement between bet365 and Hard Rock was inked on the 19th June, just a few days before the grand opening of the premises previously known as the Trump Taj Mahal. The local regulator approved their collaboration at the time, and this initial approval was set to expire on 31st July. The letter shows than further approvals may be sought and approved. Further, the letter reveals that bet365 has also applied to DGE for a casino service industry enterprise (CSIE) license.
This latest revelation puts an end to the ongoing debate about whether or not Hard Rock would board the sports betting train. The Boardwalk casino's representatives have, in the past, explained that they were considering providing a sports betting service, and that this consideration had been triggered by the US Supreme Court removing a long-standing federal ban that precluded them from doing so.
Naming Rights Agreement
The 28th June saw the launch of two new casino resorts in Atlantic City. Alongside the Hard Rock, the Ocean Resort Casino also opened its doors. Ocean, unlike Hard Rock, launched with an operational sports book from the offset, in a joint operation with British bookmaker William Hill.
In May, Florida-based Hard Rock had its casino license hearing before the New Jersey Casino Control Commission. At this hearing, the firm's Chairman, Jim Allen, explained that their stadium naming rights deal with the NFL and Miami Dolphins had imposed some limitations on their provision of a sports betting service. He did explain, however, that they would still look at their options, and ensure that any such offering at Atlantic City was compliant with their existing agreements.
The deal was signed in 2016 and agreed naming rights for the stadium in which the Miami Dolphins play their home games. The $250 million agreement gave Hard Rock the appropriate naming rights.
Earlier this week, Hard Rock Hotel & Casino Atlantic City launched its online casino. An early-2018 agreement allowed Oslo-based Gaming Innovation Group to supply the requisite software. Hard Rock selected casino games developer NetEnt for the provision of its gaming content.