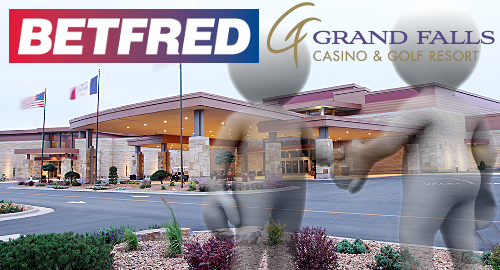 Betfred and Grand Falls casino sign a deal

Mathias Jensen

Published 09/08-2019
Betfred, the British based sportsbook, have signed a deal with Grand Falls Casino and Golf Resort in Iowa. This will see them offer a range of sports betting services inside the casino resort, which comes in the wake of new betting legislation in a lot of American states.
New deal
The deal was announced via a press release. It let everyone know that the operator for Grand Falls and Elite Casino Resorts, will be allowing Betfred to supply a range of online and on site sports betting facilities. In addition, there would be extra features like anti-fraud and customer support added to the resort as well.
More rewards
The license was only awarded to Betfred in the last week and as such, the deal is very new for them. They expect that the partnership that they have created with Elite Casino Resorts could lead to more deals for them in the future at some of their other locations.
Lofty goals
The press release from Betfred claimed that their many years of experience as a bookmaker in the UK means that they are one of the best placed firms to help Elite Casino Resorts offer sports betting on their premises. They promised to bring the best sports wagering in the business to Grand Falls and are looking forward to their new partnership with Elite Casino Resorts.
Superlative boast
Elite Casino Resorts themselves feel that partnering with Betfred is the right move for them. Because legal sports betting is relatively new in Iowa, it's something that they are proud to be offering. They think that Betfred has the experience and quality to make sure that they will perform well on the market. They revealed their excitement to give their guests the opportunity to experience a world class sports betting product.