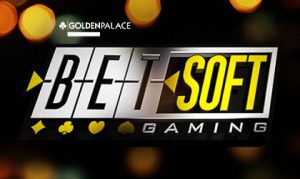 Betsoft Gaming sign a new deal with Golden Palace

Mathias Jensen

Published 04/10-2019
Betsoft have signed another deal to extend their current reach within the European market. This deal will see them work together with Belgium-based Golden Palace over a number of years. It will give Golden Palace access to the entire Betsoft games catalogue that has currently been cleared by the Belgian regulator. As more titles are cleared then they will be added as well.
Largest Belgian casino
Golden Palace have been running for a long time. Their land based operation has been open for more than 50 years and it's the largest in the country. They were also the very first online casino in the country, opening up their virtual doors eight years ago. This makes them the biggest name in the Belgian market and as such it is quite a prestigious deal for Betsoft.
Their almost decade-long run has led them to having a large market share and they are the first name that Belgians think of when talking about online casinos.
Get your wins at Lanadas today!
Betsoft released a statement claiming that they were extremely happy with the new deal that they have signed with Golden Palace. They said that the large amount of experience they have, combined with the well-respected brand name means that it is the perfect place for Betsoft games to be hosted. They intend to honour the legacy of the Golden Palace name within the casino world and provide them with the best games they can. They are also delighted to have the opportunity to become part of Golden Palace's rich and legendary history.
Even more new games to follow
The games that are available at first will be limited to the major titles that Betsoft have on offer. This is due to the tight restrictions that the Belgian regulators place on casino games. Over time, more games will be added to the roster, including some older games that have been brought up to code and new titles that will be made specifically with the Belgian regulator in mind. The end goal is to have the entire Betsoft roster available to players at Golden Palace.
The new partnership was announced not long after Betsoft made it public that they had come to an agreement with Leonbets. Just a month earlier they had signed a new deal that will see their partnership continue in the long term.
For more than 18 months the two companies have been working together to provide players with high-class titles. This new deal will see them continue to work together and tighten the bond between them. Betsoft will also be giving them access to their latest titles just as they have been for Golden Palace.