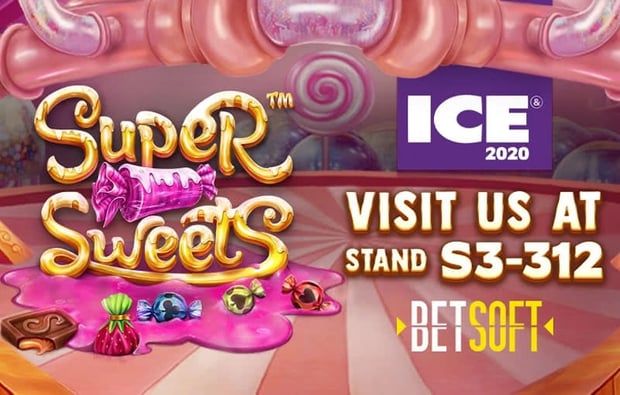 Betsoft to release two new video slots

Jonas Riis Vestergaard

Published 29/01-2020
Betsoft have announced that they will be offering a big presence at the ICE show next month. Not content with showing off all of the games it has in its roster, it will also be showing off two brand new slots to players. Total Overdrive and Super Sweets are the two new titles that Betsoft intend to showcase at the event.
People who are attending the ICE event will be able to play the new games at the Betsoft stand. They will be available to play throughout the event and are expected to bring in a number of people. The event itself is one of the biggest in the iGaming industry and will be attracting more than 30,000 people from over 100 countries.
Brand new titles on show
Super Sweets is expected to be released near the end of January and will offer players 10 ways to win as well as an RTP of over 95%. The graphics are top of the line and there will be some fun features included too.
As well as showing off Super Sweets, Betsoft will also be demoing Total Overdrive. At the show, which has a scheduled release date for early February. This title is set to be a traditional video slot reimagined with modern features. It will be in line with the usual standards that Betsoft have in place for video slots and has a higher RTP than Super Sweets, with it set above 96%. Both titles will be available to players on all the usual formats.
Expected to be popular titles
The director of marketing for Betsoft commented on the two new releases by saying that she was very happy with the two new titles that would be kicking off the 2020 releases for the company. With the games both offering the high standard of visuals and gameplay that is expected from Betsoft the company are expecting them both to be highly popular upon release. Betsoft are also hoping that the ICE show will help them to create some new business relationships and make this year another successful one.
These two new releases follow on from the final release of 2019 from Betsoft which was Dragon & Phoenix.