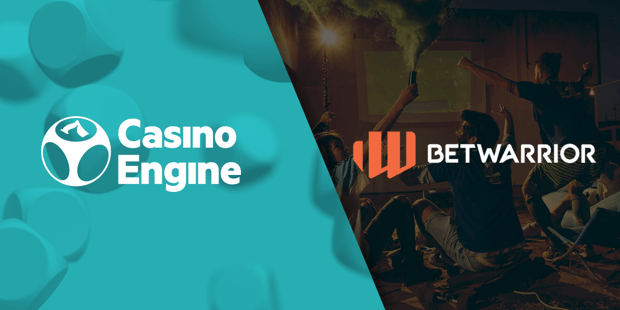 BetWarrior and EveryMatrix come together to provide players with content

Mathias Jensen

Published 01/08-2019
BetWarriors is a relatively new company that has come together to partner with EveryMatrix. As a new company, they require a wide range of content to offer players at their casino. Since the CasinoEngine Direct is created by EveryMatrix, it will allow them to do this with a minimal amount of trouble, simply because it is extremely easy to integrate the software.
A new face on the market
BetWarrior is the brainchild of two former executives from the famous brand within the poker world, PokerStars. This means that BetWarrior has already created a buzz within the industry and carries more of a positive reputation than the majority of other new starter casinos on the market.
By using the CasinoEngine Direct, BetWarrior will have the ability to provide their players with up to 8,000 games from some of the biggest software providers on the market. It works as a middle man between the casino and the casino operator, which makes it extremely easy for a huge number of providers to all offer their content with ease.
The CEO of CasinoEngine made a statement informing journalists that they were not just impressed with what BetWarrior were doing, but are, in fact, happy to be providing their software to the company. CasinoEngine is officially a subsidiary of EveryMatrix. As they are already dedicated to bringing new innovation to the table, EveryMatrix is very pleased to be helping them to provide some of the best games on the market to their customers.
More deals to come
BetWarrior hasn't just signed with EveryMatrix either. They have also signed another deal with Kambi which will cover a number of years to come. This will allow BetWarrior to offer a sportsbook to their customers which will increase the impact of their new brand.
BetWarrior chose Kambi as their sportsbook provider after going through a number of different providers and ultimately coming to a positive conclusion that they offered the best solution while still giving BetWarrior freedom to carry out their own mission statement.