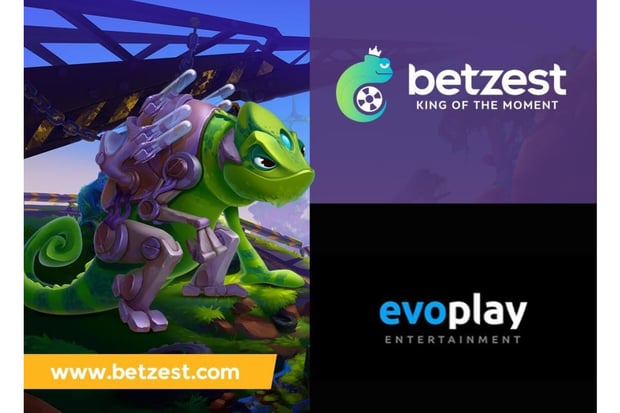 Betzest.com increase their games roster with a new partnership with Evoplay Entertainment

Jonas Riis Vestergaard

Published 02/12-2019
After signing a deal with Big Time Gaming, Betzest have been looking to increase their roster of games by signing new partnership deals. This has seen them sign a new deal with Evoplay Entertainment that will see them host their titles at their casino.
The new deal is all of of Betzest's intention to try and increase what they offer to players. They are dedicated to having one of the best slot rosters on the market.
The new deal will see Betzest get access to the entire roster of titles that Evoplay have available. This will include every one of their 60 video slots and encompasses their most popular and famous titles.
Lots of growth in the pipeline
Betzest launched their platform to the world in early 2018. Even before they signed the deal with Evoplay they already had almost 1,800 video slots signed up to be available on their platform. This came through signing deals with some of the biggest names on the market as well as some up and coming studios to add a few lesser known titles.
The CMO at Betzest, who also happens to be the founder, commented that they were always looking for ways to improve their casino. This comes in a number of ways, but making sure the experience is modern and the games are innovative is the main way that they attempt to do so. They have also been bringing through new technology such as Virtual Reality and even 3D games. Because 2019 has been such a good year for them they expect 2020 to offer a similar result.
Signing a deal with Big Time Gaming
The deal with Evoplay isn't the only deal that Betzest have signed recently. As already mentioned, they have signed with Big Time Gaming as well. This will see the innovative and expansive range of slots they have on offer become available to players at Betzest. This will include their most popular games and will also include titles that make use of their incredibly fun Megaways payline system.