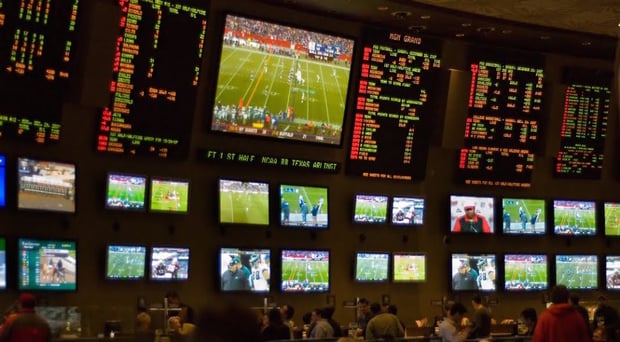 Big Boost for Legal Sports Betting in Arizona

Mathias Jensen

Published 11/03-2019
Prospective gambling companies in the state of Arizona just received a significant boost as regulators have voted to approve an important step in the process of bringing sports betting to the Copper State.
There's still a long road ahead and there are no guarantees, but this could lead to something huge for the state that neighbors Nevada and cities like Reno and Las Vegas.
The Process
The Arizona State Senate's Appropriations Committee voted by an impressive 6 to 3 to endorse Senate Bill 1163, which could set the ball rolling on bringing several forms of legal gambling to the state.
The bill will now be put in front of the Arizona State Senate, where the 30 members will scrutinize it. From there it will move onto the Arizona House of Representatives, after which it could land on the desk of the Arizona State Governor, Doug Ducey.
To call it a long process would be an understatement, and it's still too early to tell if it will actually lead to any significant law changes, but there is precedent for things like this going well. Arizona may look to states like Nevada and decide that they could profit from relaxing their gambling laws.
The Bill
Senate Bill 1163 proposes the legalization of sportsbooks inside tribe-run casinos. They will have the freedom to offer betting markets on a host of sports and events and these will the be made available to all gamblers above the age of 21. It will also allow these casinos to partner with bars and to install off-site kiosks where bets can be placed.
Representatives propose that a 6.75% tax is placed on all wagers, but note that these kiosks will be prohibited from operating in Pinal County and Maricopa County.
The creator of the bill stated that he was "tired" of seeing the state's money go to Nevada or to offshore companies, and that more needed to be kept within the state. By legalizing sports betting in this form it is believed that many more locals will gamble within the state, which in turn will provide a significant cash injection for the state coffers.
Ironically enough, while the bill is being supported by most of the tribes that will benefit from it, one of the biggest, Navajo Nation, is not getting behind it. The tribe spokesman has spoken out on this subject, making it clear that the tribe support legal sports betting for Arizona, but that they don't believe this particular bill is the right way to go about it.
Only time will tell if they get their wish or not.