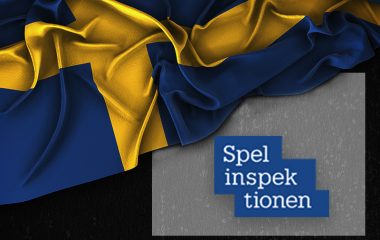 Big Fines for SkillOnNet Limited and Betsson AB

Mathias Jensen

Published 17/07-2019
Spelinspektionen has issued a number of big fines in 2019, despite its regulated gaming market being active for just over 6 months, and they recently clamped down on two more big gambling brands. This time it was the turn of SkillOnNet and Betsson AB, both of which have been fined by the Swedish regulator for breaching terms concerning recurring bonuses.
Bonus Breaches
Betsson AB and SkillOnNet have been fined a combined sum of $3.01 million for rules governing repeat bonus offers. These breaches stem from a rule that says players can only be advertised a single bonus at once and must not be given repeat bonuses under any circumstance. It's a rule that many big names have fallen foul of in the last few months and one that we'll no doubt see a lot more of in the near future as it flies in the face of common advertising practices used in other regulated markets.
In the case of Betsson AB and SkillOnNet, they were advertising prize draws, reload bonuses, free spins and more to loyal players. This practice is common across the industry and is welcomed by most players, but it's something that the Swedish regulators frown upon and that's why they hit these two brands with big fines.
Recurring Issues
Spelinspektionen have made it clear to gambling operators that they should only offer a single, non-transferable bonus to players. They also stated that Betsson AB had been breaking this rule for "at least 4 months" on their NordicBet.com domain, which is why they were hit with the biggest fine of $2.04 million.
Betsson AB allegedly issued a statement to say that it had not agreed with the regulator's integration of the laws and that it believed NordicBet.com was operating within the legal, permitted guidelines. They said that they believe the bonus terms are "vague" and left too much room for interpretation.
Lottery Issues
SkillOnNet were found guilty of breaking the same rules as Betsson AB, with the regulator claiming that these rules had been broken across several of its domains, including LunaCasino.com. It was also apparently warned for running an online lottery, even though it had allegedly not been licensed to do so.