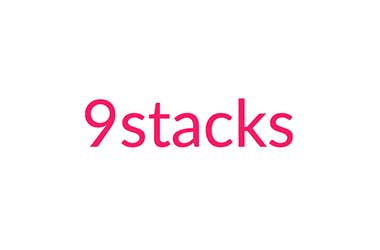 Big Move for India's Leading Poker Site

Mathias Jensen

Published 25/03-2019
9stacks is the biggest online poker site in India, catering for around 1 billion legal age adults in one of the fastest growing online gambling markets in the world. It's on the up, and thanks to a brand new bonus, it will soon be getting a lot more attention and increasing its member base significantly.
The Promotion
The promotion in question is called Vegas in Rs 9 and essentially offers players a chance to win a trip to the City of Sin. And unlike many other poker promotions, this one doesn't simply give an entry to everyone that deposits or plays, it's an incentivized competition that only gives entry to players who win at least two tournament events.
In other words, if you can prove you are a good poker player by winning a couple of tournaments, then you can earn a trip to the poker capital and the gambling capital of the world, where you'll be able to test your mettle against the world's best players in some of the world's biggest casinos and poker rooms.
More Details
The contest is split into several levels, with Level One encompassing 14 tournaments that run every day from the 10th of March through to the 25th. The top three players from each tournament will be moved onto Level Two, where they will be entered into a special tournament to take place on March 31st.
The winner of that event will be the one earning their tickets to Las Vegas, with these tickets said to be worth Rs 2 Lakhs—a sizable sum indeed.
Players will have a chance to earn several tickets during the second level of the contest, and these tickets can then be used to re-buy into the final round of the competition. As a result, the more tickets a player has, the greater their chance of winning the big prize. Assuming, that is, they can make it all of the way to the final table and outplay the other players, which is no mean feat.