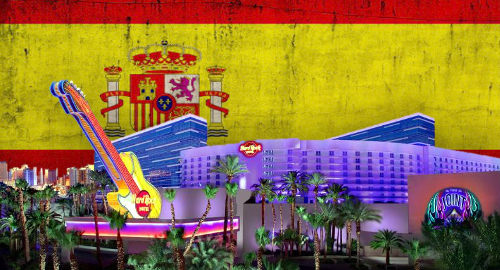 Big Revenue Increase for Spain in Q1

Mathias Jensen

Published 19/06-2019
Spain have just reported a 20% year-on-year earning increase for Q1, giving a huge boost to the country's operators and potentially paving the way for more brands to enter this growing sector. Their total take for the quarter was recorded as €193.25 million, which includes sports betting and casino operations.
Sports Betting
Sports betting on its own was even more profitable when studied individually, experiencing a 26% growth in year-on-year revenue and adding up to just under €101 million in total. A report from the Gambling Insider suggests that the rise was mainly the result of more live betting, which is when players stake money on games as they are being played.
In fact, there was an uptick of 11% in live betting, but at the same time, pre-market bets dropped by 11%, suggesting that people are simply moving from the latter to the former.
Casino Betting
The Spanish casino sector generated just over €67 million, which is around a third of the iGaming industry on the whole for quarter 1. There was a sizeable increase in year-on-year casino revenue and a smaller increase when compared to the previous quarter, both of which suggests that casino gaming is on the rise.
The Split
The are 53 licensed gambling operators in Spain, and thanks to recent regulatory activity and trends it has become one of the hottest prospects in Europe. Of these 53 operators, 31 had some kind of sports betting operation while 37 ran bingo games.
Bingo games have traditionally been very popular in Europe, but they haven't caught on as well in Spain as they have in markets like the United Kingdom. It experienced a year-on-year decline, dropping 8.6% to €3.2 million.
Poker is available on 9 operators, but while this game is growing in other countries both as a professional game and an amateur one, it seems to be slowing down in Spain. Poker revenue fell 1.4% year-on-year, generating a total of €21.2 million.
The biggest gambling region in Spain is the capital city, Madrid. There are 6 gambling facilities in this city, but they are all relatively small when compared to the behemoths found in the United States and Macau. In fact, across these 6 facilities there are just 88 tables and 350 gaming machines, with the largest establishment operating close to half of these tables and more than half of the machines.
Marketing
The sector's total marketing spend also grew from last year, hitting €92.25 million in total. Around a third of this was used for promotions, with €14 million split between affiliates and sponsorship and close to €50 million for advertising.
If the above figures are anything to go by then the marketing is clearly working. It's not just increased revenue either, as there was also a boost in the number of active users, while the average signup rate increased as well.