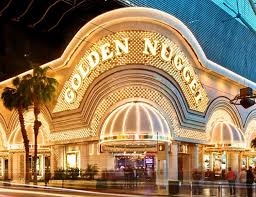 Big Time Gaming and Scientific Games launch at Golden Nugget

Mathias Jensen

Published 09/09-2019
Golden Nugget, the New Jersey based casino, will be offering their players the ability to play titles from Big Time Gaming. This will make use of the OGS that was created by Scientific Games. It will also give players access at Golden Nugget to the Megaways games from Big Time Gaming.
Scientific Games and Big Time Gaming have been working together for a while now in other territories. This move to offering their wares in the USA is a first step that they have taken together. There will be a range of games from both companies on offer at Golden Nugget.
A statement from both companies at the announcement of the new deal made it clear that the whole portfolio from both companies will be available to Golden Nugget. This will also include any new releases that come after the initial launch.
Cornering the market
Big Time Gaming released a statement that made it clear that they were very happy to have agreed a deal with their two partners. They felt it was the best partnership for all concerned as Scientific Games make it easy to integrate their titles into the Golden Nugget website.
Being seen by more players
Scientific Games expressed a similar sentiment. They felt that their platform was more appealing to Golden Nugget if they were able to offer the top level roster of games that Big Time Gaming have available to players. Because they feel that Golden Nugget already have a wide customer base in place, all parties will be able to feel some benefit by the others being involved.
First to the New Jersey market
Golden Nugget have also made a statement expressing their delight at the partnership. Because they are one of the biggest brands in the US market, they know that adding these two top providers to their roster of casino games will allow them to continue to grow at a fast rate. All three firms will be benefiting from the partnership, and as such this truly is a mutually-beneficial deal.
Increasing market share
Partnering with Golden Nugget gives Scientific Games yet another vital foothold in the New Jersey region. It comes after they had signed a deal with Kindred Group. This deal sees both their OGS and OPS software being used by the New Jersey version of Unibet.
Deals announced
The first mentions of Scientific Games and Big Time Gaming working together were heard in May. It saw that the Megaways innovation from Big Time Gaming was likely to be used in a number of upcoming titles from Scientific Games. After this announcement, it was only likely to be a matter of time before the two companies started working together in other areas as well.