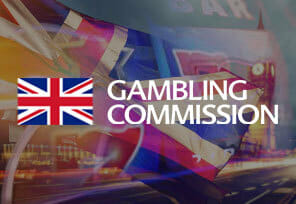 Blackbet suspended while investigation is carried out

Mathias Jensen

Published 06/09-2019
FSB, the operator of Blackbet, are currently undergoing an investigation by the Gambling Commission. This is the second one in the two weeks after it was announced that they would be reviewed.
Because of the decision to review them, FSB chose to suspend the Blackbet site, rather than being forced to do so.
FSB are currently being reviewed due to concerns about their compliance with Gambling Commission regulations.
This means that they suspect that FSB are offering players the ability to engage with services that are outside of what their license allows. This can lead to a number of issues for FSB if it's found to be true that they are doing this.
There could also be further issues for FSB if they are found to be in breach of the agreement that lead to them receiving a license.
FSB released a statement where they announced they were fully complying with the Gambling Commission with the investigation. They expect the problems to be solved soon. FSB are currently not worried about the overall impact of the review. It relates to FSB not paying the correct amount of attention to some of their operators.
This means that there could be issues that they have missed during this time. They expect it to be a relatively small period of time, and they will still be paying out on any bets that are settled while it is suspended.
Blackbet aren't the first site to be closed down: 1xBet also ceased trading within the UK after the Sunday Times investigated their activities.
The Times reported that 1xBet were offering a number of activities that went against regulations. This included promoting a casino that offered topless dealers and the ability to bet on children's sporting events.
Because of this, the Gambling Commission started to take a look into the activities of 1xBet and how their relationship with FSB is impacted by these actions. The Gambling Commission declined to comment on cases that are currently still ongoing.