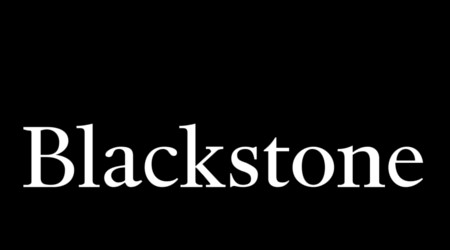 Blackstone underlines the appeal of regulated markets

Mathias Jensen

Published 03/08-2018
Haide Hong, managing director in Blackstone's Private Equity Group based in London, has outlined the appeal of firms operating in gaming markets that offer a "degree of regulatory certainty".
Blackstone has been one of the most successful investors in the sector in recent years after acquiring Spanish gambling operator Cirsa in April after teaming up with CVC Captial Partners to seal a takeover of Paysafe Group in 2017.
Hong said that a market's regulatory outlook is a "critical component" of determining potential M&A targets in the sector.
HAIDE HONG, MANAGING DIRECTOR IN BLACKSTONE'S PRIVATE EQUITY GROUP: "We're focused on opportunities in markets that are fully regulated and are wary of opportunities that are not. A regulated market provides a platform for stability."
Hong also describes the implications of what would appear to be a tightening of the regulatory outlook in the United Kingdom, considering the reduction of the stake limit for fixed-odds betting terminals this year.
HAIDE HONG, MANAGING DIRECTOR IN BLACKSTONE'S PRIVATE EQUITY GROUP: "These things are always going to be part and parcel of any investment opportunity. You will sometimes find some headwinds even in very well-established markets like the UK."
"However, on the flipside, it is important to think about the messaging to the broader world outside the gaming community and how much a company's actions might impinge on the social fabric."
"As an investor, do we care about that? Yes. We look to invest in companies that have a very clear social care policy and a corporate culture that says they want to promote responsible gambling and have measures in place."
"We want the businesses we own to be in regulated markets and socially responsible. Having the right culture so they are a responsible operator is very important to us and for other investors as well."
Blackstone's Private Equity Group managing director also noted that there remain opportunities in land-based sector despite the fact that iGaming arguably offers a steeper growth trajectory.
HAIDE HONG, MANAGING DIRECTOR IN BLACKSTONE'S PRIVATE EQUITY GROUP: "Online and offline offer different demographics, but our view is that over time there will be more convergence between the customer segments,"
"The online gaming space might have better growth, but that doesn't mean the traditional offline gaming offers are in decline necessarily as, by definition, the offline industry has operated for longer so there is a longer track record of regulation."
"We've been an active investor in gaming and will continue to be as it is a great industry with real potential on a global scale." He also added that there is "rightly a lot of excitement about the US", however, "the market will definitely grow, but in terms of how quickly, let's see. The opportunity is definitely out there and if the US market continues to open up, it will benefit B2B suppliers that are active in the market."