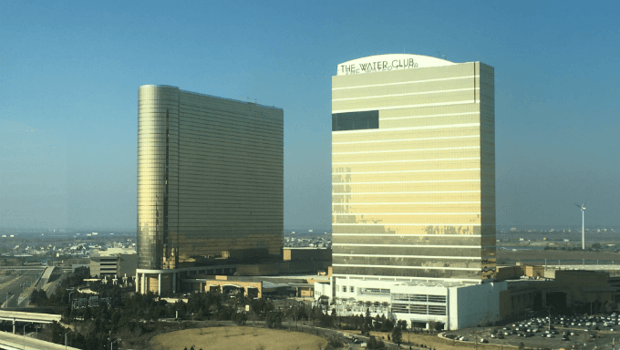 Borgata Live Casino offer 24 hours a day games in New Jersey

Mathias Jensen

Published 06/09-2019
New Jersey will soon offer gamblers in the state the ability to play at live casino games 24 hours a day. This comes as Borgata have announced they will be opening their games up 24 hours a day as well as operating a contest with a large prize.
The contest, which is operated by MGM and Borgata, will give players the chance to win a $50,000 prize. There are a number of casinos that are operated by the two companies that will be running the contest with the player who finishes top of the leaderboard grabbing the grand prize.
Plenty of table games on offer 24 hour a day
There are very few live dealer games on offer 24 hours a day, which makes Borgata an entrant into an exclusive club. By offering a huge range of different tables games, it will give players a great choice at many different times of the day. All of the 24 hour games on offer will award points to their new competition.
The contest will run by offering players points for every $100 that they place in wagers. So every time a customer plays a Borgata live dealer game, they will be getting closer to the top place on the leaderboard and grabbing a slice of the prize that's on offer.
Offers of great new games
One of the newest games that Borgata have unveiled is the $1 unlimited Blackjack table. This will give players the chance to start playing Blackjack with just a small stake on the line.
The game has a little surprise in store though, as there are potentially an unlimited number of players who can play at the table at any one time. Another addition to the game is that players can't see what is going on with other players. So they are playing purely in their own bubble against the dealer.
This means that players can't use the choices that other players are making to decide their own moves. Everything they do will be down to their own skills. This game is always available, just like the other 24 hours a day games that Borgata have offered. As is always the case with live casino games, all winnings will be added to the player account at the end of each round.
Joining up to the contest
In order to play for the $50,000 prize, players will have to join up. It's not an automatic sign up: players need to make sure that they specifically opt into it. This is the case on every site that is offering the competition, and so it does not have a single login for the contest covering each different casino.
Player points won't be combined from different casino accounts either. So if you are intending to enter the contest, it makes sense to just play at that one casino while the contest is running in order to increase your chances of winning.