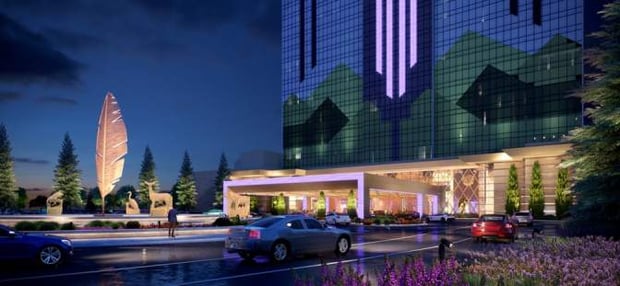 Bragg Gaming Group sign a deal to offer services in land based casinos

Jonas Riis Vestergaard

Published 21/11-2019
The Bragg Gaming Group have released an announcement detailing the new deal they have signed with Seneca Gaming. This will see Bragg supply a number of different iGaming offerings to their three casinos that are located in New York.
In a press release the Canadian company said that this new deal will see them making their first steps into the US market. Not only is it a step into the land based casino market, but also into the online casino market. This will see the three casinos operated by Seneca use a range of software that is created by the Bragg Gaming Group subsidiary Oryx Gaming.
High class sports betting
The Bragg Group said that this new deal will see the Seneca casino all start to offer sportsbook facilities to their customers. It is expected to be in place before 2020 in the land based casinos and the online version will come during 2020. The disparity between the launches is due to New York not fully legalising online sportsbooks and Seneca needing to get the required licence from the regulator.
Increased buzz
Bragg have also announced that they have signed a new deal with the Kambi Group. This will see them both attempt to increase their footprint in the US. They see this as a vital step because the US market is new and growing at a fast rate.
Fantastic deal
Bragg Gaming feel that the new deals are huge for their company. They expect to be able to move forward at a much faster rate due to the increased market penetration they now have. They also feel that Seneca and Kambi are high class partners for them because they have similar goals and therefore all three companies can benefit from each other.
Their statement said that they feel the US market is one of the fastest growing on the planet right now. By Seneca choosing to use the Oryx software it means that they will be in a perfect position to help Seneca become a big player in the market while also contributing to their own growth.
Huge success
Seneca have also made similar statements about the new partnership. Because they are also included in the deal with Kambi it means that they can take advantage of the additional benefits. Seneca feel that it will benefit them and their customers greatly and are looking forward to what they can offer with this new deal.
They said in their announcement that they are looking forward to the opportunity to offer sportsbook services to their customers. They feel the Ory software is the best way to offer a top level experience. This added to the wagering markets that Kambi will offer means that they expect to be the top New York sportsbook by the end of 2020.