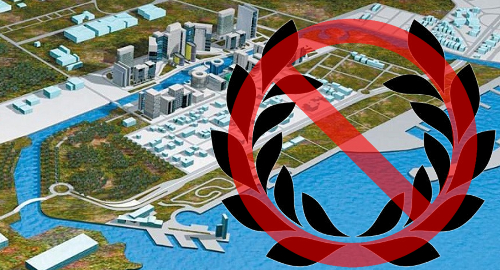 Caesars Entertainment Back out of Greek Project

Mathias Jensen

Published 17/05-2019
According to a recent announcement, the casino operator Caesars Entertainment has backed out of the Hellinikon casino project in Greece after the project ran into even more delays. Competition for a thirty-year license on the site of the old Athens airport had been fierce, but it has encountered several delays as the government has failed to solidify its plans.
Casino applicants had been given until April 22, 2019 to file their offers, but that date was then moved back to May 31, with rumors suggesting that it could be put back yet again, this time until June. It's bad news all round as this situation becomes very frustrating for all parties, with the government sitting at the center of much of the anger and the frustration.
Delays Upon Delays
The constant delays seem to be the reason Caesars Entertainment have backed out of this project, taking the number of interested casino operators from 4 to 3. Caesars were one of the first to make their interest known in this €8 billion project, but those interests steadily waned.
Caesars Entertainment famously made a mistake by opting against pursuing operations in Macau a number of years ago, and they seemed willing to avoid a similar mistake being made here and in other international markets. But with big changes occurring within the company and with the Greek authorities dragging their feet, their attitude has changed a little and their perspective has shifted as a result.
The Ones that Remain
The three casino operators that remain in the running include Genting, Mohegan Gaming, and Hard Rock. They have all submitted their interests and have spoken openly on the project. They have also pushed the land developers for a reduction in rent, which will help keep their costs to a minimum as they undertake this costly project.