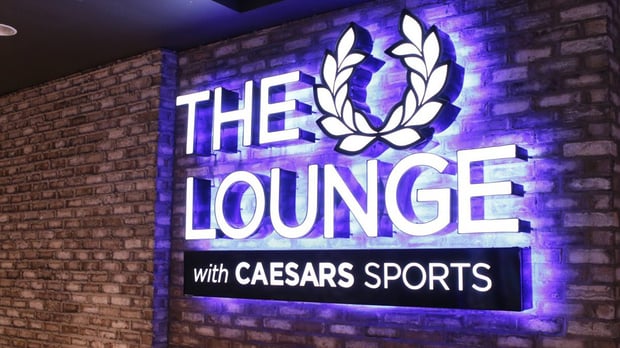 Caesars to open five sportsbook in Indiana

Mathias Jensen

Published 16/09-2019
Caesars has made an announcement that they will be launching their own sportsbooks in Indiana. These were all opened within the last week and reflect Caesar's attempt at taking advantage of the new regulations that allow sports betting within the state.
There are expected to be at least two different sportsbooks opened by Caesars within the 20th of September. Both the Grand Racing and Casino and Harrah's Hoosier Park Casino are expected to have their sportsbooks opened by this time.
Taking advantage of regulations
Caesars have been planning for this for over 12 months. After spending almost $2 billion on the parent company for Harrah's and Grand Racing and Casino, they have been ready to open their sportsbooks since it was first announced that the legislation would be going live in September.
Brand new attraction
The Grand Racing and Casino is expected to undergo a revamp when the sportsbook section opens. They are now going to operate as a sportsbook and pub, with the ability to place wagers and order food. Since they are aiming to combine two areas, it is hoped to become a popular with residents. In addition to this, there will also be a top of the range area for viewing and listening to sporting events, which will add an extra layer of appeal to customers.
Taking forward steps
The Hoosier Park Casino is expected to name their sportsbook as "The Book". This will be placed next to an existing area of the casino and players will be able to take advantage of the facilities. They want to offer players the ability to watch the horse racing that takes place at the venue and will, therefore, combine two areas together.
Other plans
On top of these casino based sportsbooks opening up, Caesars are also expected to open up a number of off-track sportsbooks as well. These will be opened in a number of different areas of Indiana during the early period of September.
Added bonuses
A top-level employee of the Grand Racing and Casino released a statement making it clear that they were very happy to release the information surrounding their sportsbooks. As it will offer players the ability to play at a sportsbook while still using the casino facilities, it should help to retain existing customers and even add new customers to their roster. He also expressed his gratitude for the state when they allowed the legislation to pass.