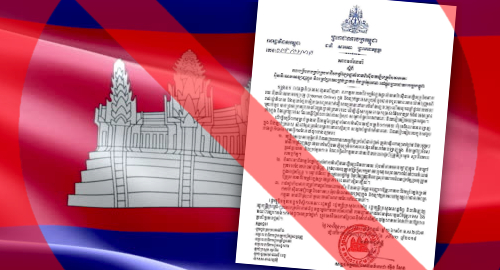 Cambodia aims to eradicate online gambling by the year-end

Mathias Jensen

Published 21/09-2019
The Cambodian government has bowed to the pressure from their Chinese counterparts and have made it clear that by the end of the year they will have completely stopped any new gambling licences from being awarded.
A newspaper report revealed that due to the increased amount of online and telephone crime that have attacked customers of Chinese origin, the Cambodian government feels the need to step in and find a way to stop the issues. The Chinese government has been calling for other countries to stop offering offshore gambling to Chinese players.
Reduced tax revenue
While the government of Cambodia realizes that this move will limit the amount of revenue they bring in via taxes, especially from foreign shores, they hope that it will stimulate other areas of the economy to compensate for it. They intend to divert funds created from gambling to help increase the revenue that tourism brings into the country.
Reducing crime
While the tax revenue will be hit, the police costs will also fall. This comes after gambling within Cambodia was also outlawed after increased levels of crime were found around the industry. Less than legitimate operators were offering rigged machines in order to trap players in debt and then extort them over a long period of time.
A statement from the government made their stance pretty clear. They said that before 2020 they intend to stop all online gambling and close down all forms of land-based, walk-in gambling sites too. They want to start bringing in tax revenue from tourists who come to see what Cambodia has to offer as a country, not through an industry that appears to be attracting criminals.
More powers
On top of this, the Cambodian government has given their police force more powers. These new powers are specifically related to stopping gambling. It's something that the Chinese government is happy about, especially with their current problems with the Philippines.