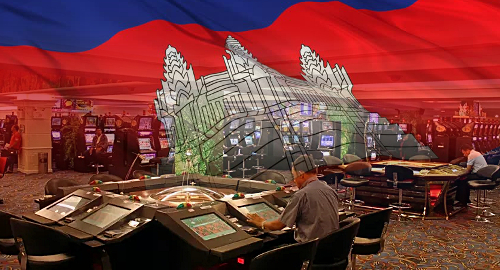 Cambodia tighten licenses leading to exodus of Chinese nationals

Mathias Jensen

Published 30/09-2019
The decision by the Cambodian government to stop issuing new gambling licenses, as well as refusing to renew licenses that had come to the end of their agreement, has led to a large number of Chinese nationals to begin leaving the country.
The new change is expected to become fully entrenched in law by the start of 2020. This will help law enforcement officials to better deal with the increase in crime. Cambodia believes that this increase is directly caused by online gambling and now they have taken measures to try and stem the flow of crime. There has also been a lot of pressure by the Chinese government to carry this out due to the crimes being levied on their citizens.
Moving back home
The online gambling industry for the local area is run from a small town in Cambodia. It is from here that the majority of the Chinese nationals will be leaving. This is because they were working for different casino operators, mainly as proxy players, in order to provide live casino gaming for players back in China.
Online-only issues
The Chinese immigrants deciding to go back home is only likely to have an impact on the online aspect of gambling. The brick and mortar casinos will still have a wide customer base, mainly coming from tourists. The small number of proxy players that they will lose out on will be relatively small in relation to their overall revenue, thanks to a handful of top quality casinos that are still on offer in Cambodia that attracts punters from all over the world.
Making friends with China
Partly due to the influence of the Chinese, the Cambodian government has instructed the police to work alongside the Chinese police. This has led to more than 100 Chinese people being arrested in relation to the crime surrounding the online gambling market in Cambodia. They were all deported to China where it looks as though they will be charged. The Chinese government has made all instances of online gambling illegal and this includes facilitating players from China playing via proxy.