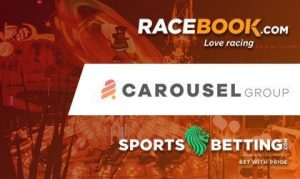 Carousel Group to Launch Two Betting Brands

Mathias Jensen

Published 24/01-2019
The Carousel Group is an energetic start-up that is using its momentum to move quickly. The company has announced that it is close to completing the launch of two new betting brands: RaceBook.com and SportsBetting.com. As the names suggest, the first brand will allow players to wager on racing events, while the second is going to be focused on sporting events taking place around the globe.
Malta Licensing
The Carousel Group has already received its licenses for both sites from the Malta Gaming Authority. Due to the licenses that have been achieved, the two brands will target Latin American and European players. Of course, the company will continue to work and enter more regulated markets including the UK, Sweden, and the US.
Daniel Graetzer is the CEO and Founder of the Carousel Group. In a statement, he said:
"2018 was a huge year for us as we prepared the business for launch. We closed a second capital raise, acquired two strong domain names and ended the year with the acquisition of our technology platform, but now the real fun starts.
"We've assembled a team of highly experienced and competent leaders in our Madrid headquarters and, combined with our recent acquisitions, we are aiming to deliver a superior customer-driven experience to markets all over the world."
Meeting the Industry
The acquisition of the platforms was completed at the end of last year. The company enjoyed a great event at SiGMA 2018 in Malta in November, where it had a stand to launch an affiliates program. A sneak peek into the new brands was also offered.
With everything now in place, it's a matter of waiting to see exactly what is going to be on offer to players.