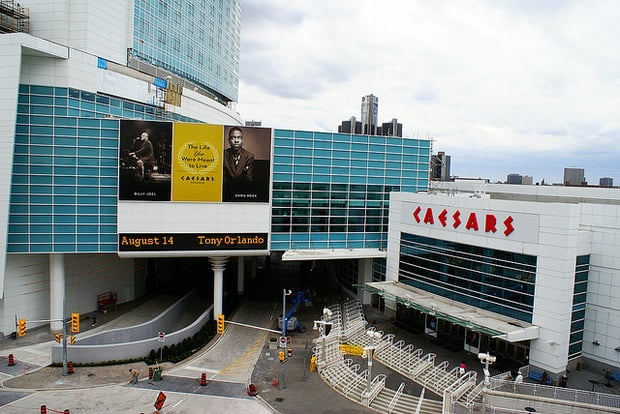 Caesars Windsor Hotel and Casino Still Shut In Continuing Labor Dispute

Mathias Jensen

Published 21/05-2018
Caesars Windsor Hotel and Casino in Ontario is still closed due to a strike that has now been running for 41 days. Last month 59% of the staff in the Canadian facility chose not to sign up to a new contract offer that offered them a$1.75 (Canadian, US$ 1.37) rise in hourly wage in the coming three years.
The Detroit Free Press newspaper reported Monday that talks were ongoing between the state-owned Ontario Lottery and Gaming Corporation and the Unifor trade union`s Local 444 chapter, although all bookings and events for the rest of this month have already been canceled.
President of the local 444 chapter, David Cassidy, revealed to the newspaper that talks on the new contracts had been frozen since April 18, with not just wages but the system for requesting time off and the casino`s actions in closing down union-run restaurants and installing non-unionized businesses. Cassidy told the paper, "Hopefully we come away with a fair and equitable agreement."
Caesars Windsor Hotel and casino opened in 1998 with a 100,000 ft.² gaming floor, but it has already experienced labor problems, with a 42-day strike of over 2000 workers in 2004. Most staff at the resort, owned by the Las Vegas casino superpower Caesar`s Entertainment Corporation, reportedly earn approximately C$17(US$13.40) per hour; the last offer of an increase of 9.4% would have improved that to around C$20.42 (US$15.93) at the end of 2021.
Cassidy said that in January Ontario`s minimum hourly wage rose by 20% 20 C$14 (US$10.92) and was scheduled to rise again to C$15 (US$11.70) at the start of 2019.
The paper stated that the facility`s employees have rejected an offer in the new contract that would have given full-time workers a bonus of C$1150(US$906) for signing up with C$900 (US$709) and C$500(US$394) for part-time and casual employees.
Cassidy stated that the facility as an annual revenue of approximately C$270 million (US$212 million) and last year the city of Windsor received a record payment of C$10 million (US$7.88 million). "We hear 'we aren`t making any money,` but I can tell you, you don`t hand out multimillion-dollar checks if you're not making any money," Cassidy said.
The newspaper noted that the temporary closure of the facility may be good news for rival operators over the river in Detroit. The Michigan Gaming Control Board reported is that MGM Grand Detroit had April revenues 3% up on last year, while MotorCity Casino Hotel experienced the 4% rise, although not everyone did so well with the Greektown Casino Hotel reporting a 0.5% drop in revenue from last year.
Alex Calderone, Managing Director of local financial advisers Calderone Advisory group, said that "We`ll never know for sure but I do have a strong suspicion that the closure of the Windsor has resulted in more dollars flowing across the border. The longer that casino is closed, the better it is for Detroit."