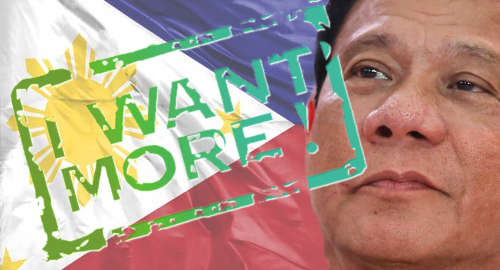 China and the Philippines butt heads on gambling issues

Mathias Jensen

Published 07/09-2019
With the Philippines and China still planning to get their leaders together near the end of the month, China have allegedly told the Philippines ahead of this meeting that they want to them make all of their online gambling operations illegal. This includes the regulated operators that are aiming their business at players from China.
This claim comes after the foreign ministry in China held a press conference. At this conference they made it clear that they wanted all gaming aimed at players on the Chinese mainland stopped. This statement was made despite the Philippines suspending their licensing process for any offshore gaming.
Curtailing revenue
This isn't a small deal for the Philippines. Their offshore gaming licenses account for almost 10% of their annual revenue. With nearly 60 of these licenses already handed out, it's a big hit to the potential increase in tax revenue that the Philippines could have expected for the second half of 2019.
Banning the use of proxies
Because mainland China has extremely strict gambling rules, to the point that gambling at an online casino is not legal in any way there, the use of proxy players is something that is of concern to the Chinese government. Players in the Philippines are using video calling technology to use someone else to place bets for them, creating their very own live casino over a video stream. This is something that the Chinese government are desperate to stamp out.
The press release from the Chinese government made it clear what their stance was in relation to the Philippines. They felt that by only suspending licenses they were not taking the problems seriously. They wanted a blanket ban on any form of online betting. They felt that this would help the Chinese police force to combat cyber crimes and ensure that there wasn't any tension between the two countries in the future.
Change of location
Although Macau is one of the few places in China that allows gambling, it made it illegal to carry out betting via a proxy three years ago. When this occurred, many of the players who gambled in this manner made the move to using casinos based in the Philippines to play. Because of this, many of the online casinos in the Philippines are aimed at Chinese players, which understandably annoys the Chinese government.
Partners with China
In what can be seen as a slight by the Chinese foreign minister, he also used the press conference to show his delight at the move taken by Cambodia. They have decided that they will no longer consider any applications for casino operators who want to operate within the country. In addition to this, any operators who already have a license will not be able to renew them when they run out. It's something that the Chinese are very happy about because they feel it will make it easier for them to police their own people.