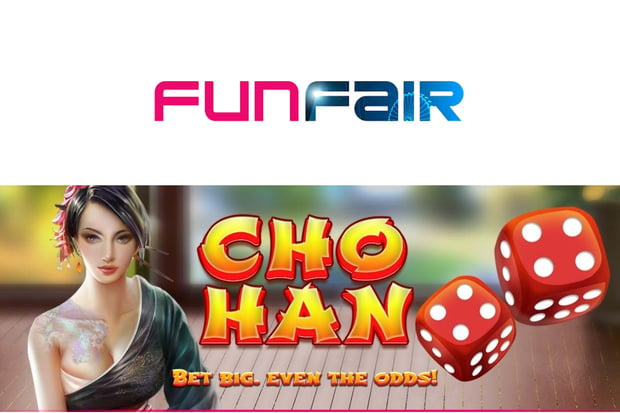 Cho Han release announced by FunFair Technologies

Jonas Riis Vestergaard

Published 17/12-2019
FunFair Technologies have announced a new deal with Big Wave Gaming. This new partnership will see them work together to offer an online casino version of Cho Han. This is a Japanese dice game that will be quite unique on the market.
In a press release Big Wave Gaming announced that they had developed this title in order to offer players the ability to play this high quality Japanese game for the first time. The game will be available at the blockchain based casinos that are run by FunFair Technologies. The premise is quite simple it just requires a wager on whether the two dice will deliver an odd total or an even total.
New versions
FunFair Technologies have revealed that the title will be more than just a simple dice game. It's expected to have a high quality soundtrack, top level visuals and the potential to grab even bigger wins by taking on side bets.
Offering more interest to players
The CPO for FunFair stated that he felt it was time to bring Cho Han to a Western audience. Because it's been a well loved pastime in Japan for a long time, this new title would be introducing a classic game to an entirely new audience. FunFair are hoping that this new game will capture the imagination of everyone who visits their blockchain casino.
He continued with his statement claiming that the deal with Big Wave Gaming was something that they were extremely excited about. Because they have been growing their Japanese user base recently they think that Cho Han will be of great interest to them. On top of that, they also think that the easy gameplay will attract a number of Western gamers.
Beneficial partnership
The MD for Big Wave Gaming said that the development of Cho Han was something that they had been looking at for a while. They created the actual gameplay and visual effects, as well as the front end, but FunFair Technologies were the one who offered their knowledge in relation to the blockchain. It also meant that players could be guaranteed in terms of safety because of the highly secure back end.
The MD carried on to say that the partnership during the previous year had been exciting for them. They had managed to create a game that more people than ever before would see. They had also managed to increase their knowledge base in relation to the blockchain.