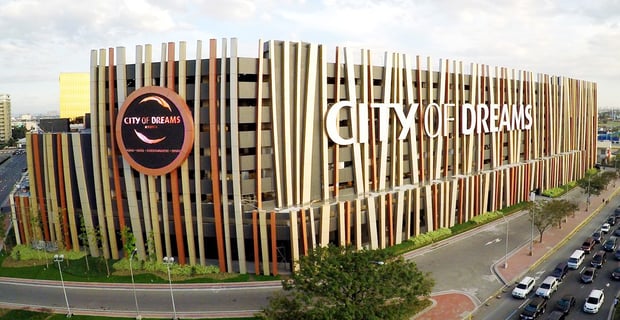 City of Dreams Manila Casino Resort to be Expanded – Belle Corp.

Mathias Jensen

Published 24/04-2018
Belle Corp., a real estate developer in the Philippines, has offered plans for the expansion of the City of Dreams in Manila to its partner Melco Results & Entertainment. The integrated resort in Entertainment City, Manila, is operated jointly by the two firms.
The Philippine Daily Inquirer cites information from company insiders that Belle wishes to expand the number of available hotel rooms as well as non-gambling facilities at City of Dreams. A scheduled shareholder meeting was held Monday, after which there was a press conference at which the plans were revealed. Belle first began to suggest expansion last spring.
Manuel Gana, company president, said that the resort`s hotels were permanently full or almost full, with 90% of rooms occupied on average. He also expressed a desire for more non-gaming facilities.
Mr. Gana said that the ball was in Melco's court regarding expansion. He remarked that the Hong Kong-based gaming colossus has "a lot of things on its plate", a reference to Melco's current attempts to gain a license for an integrated resort in Japan.
If Melco approves the plans, Mr. Gana said, expansion will begin on a one-hectare plot of land close to the City of Dreams that Belle already owns; additional plots could be added further down the line. If Melco cannot be interested in expansion, Mr. Gana stated that Belle might go it alone, although their preference was for Melco to be involved.
Additional Gaming Licenses
In the same press chat on Monday, Belle also stated that it is hoping to be awarded more gaming licenses from the Philippines` gambling regulator, Pagcor. Belle runs the casino at City of Dreams Manila and takes a share in the profits through an agreement with Melco.
PAGCOR imposed a moratorium on any new casinos earlier this year. However, several casinos that the regulator now operates are being privatized, and Belle hopes to take control of one or more facilities in the process.
Belle stated that it wants to expand gaming and non-gaming enterprises, both in Manila and elsewhere in the Philippines. The company owns an 800-hectare plot in southern Luzon, and may start building on it at some point in the next decade.
The consolidated net profits for Belle in the first quarter increased by 10% to PHP 857 million, with higher revenues coming in from both real estate and gaming.