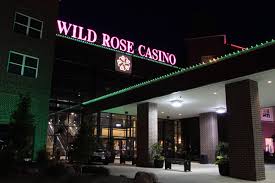 Clinton-Based Wild Rose Casino to Launch Sports Betting

Mathias Jensen

Published 25/03-2019
Sports betting could be about to get the legal go-ahead in the state of Iowa, and if it does then a local casino, the Wild Rose Casino and Resort, will likely jump at the opportunity. If the option becomes legal then this Clinton-based casino could start promoting sports betting, offering players the chance to stake money on a host of professional and college-level sports,
Changing the Industry
The Wild Rose Casino and Resort is no stranger to offline sports betting as it has had an off-tack betting service for a couple years now. In fact, it's thanks to the runway success of this service that they are so eager to expand and start offering a wider array of race betting and sports betting throughout their casino.
Of course, if the law passes then they won't the only ones offering this service and will likely be joined by many other casinos, including a few new licensees, but the Wild Rose Casino and Resort could be best place to take advantage of such a law change.
The Change
The new bill, if enacted into law, will allow anyone over the age of 21 to place bets, but only after they have been verified by the casino following an extensive process that requires them to open an account. However, this account can also be used to place online bets through mobile devices and desktops.
The bill is currently on its way through the final few steps and is a matter of months away before a final decision is reached. It likely won't be enacted straight away even if it is accepted, but the Wild Rose Casino and Resort and others will no doubt want to move very quickly and likely won't waste time in welcoming sports betting services to their establishment.