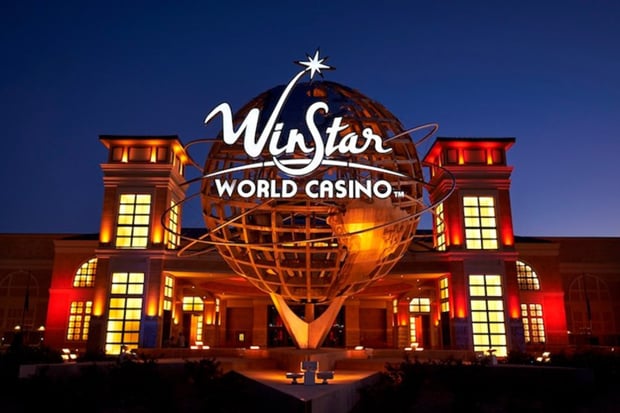 Complexity Gaming enters partnership with WinStar

Mathias Jensen

Published 28/11-2018
Complexity Gaining, a leader in the eSports market, has entered into a partnership with the WinStar World Casino and Resort, the facility owned and operated by the Chickasaw Nation. The new deal represents a unique agreement whereby a casino in the US has been named as an official sponsor of a US eSports organization.
Jason Lake, founder and CEO of Complexity Gaming, stated: "WinStar is a preeminent gaming and entertainment venue, and we are excited for them to become our exclusive casino partner. This partnership signals a significant shift in the eSports sphere towards making competitive gaming entertainment even more mainstream."
There has been increasing interest from adult audiences regarding eSports, which involves players competing with one another via computer games. It's believed that eSports is the fastest growing media and entertainment sector in the world, with tournaments taking place globally. Although 18 to 34-year-olds make up the largest portion of the viewership, it has been reported that older people are getting more interested, with a third of viewers now in the 35 to 54-year-old age bracket.
It has been noted that more people watch eSports gaming on online streaming services like Twitch and YouTube than the combined audience for Netflix, ESPN, and HBO.
Jack Parkinson, General Manager for Thackerville, Oklahoma's WinStar World Casino and Resort, stated: "The high-energy and competitive nature of eSports aligns with our focus on creating unique, high-energy gaming and entertainment experiences for our patrons. Complexity's forward-thinking and innovative approach to one of the fastest-growing genres of mainstream entertainment is a natural fit as we look forward to remaining at the forefront of the gaming industry."
The press release stated that the new deal will allow Complexity players to enjoy all the benefits of the facilities at WinStar, including the hotel, golf courses, and concerts, as well making appearances in the casino and at other events.
Another feature of the deal is that WinStar, which offers more games than any other casino on the planet, will have the opportunity to run bootcamps twice a year as well as "meet-and-greets", where Complexity players may train before big events and meet up with fans.
The new deal comes hot on the heels of the Dallas Cowboys announcing in September that they had partnered with WinStar, making them the first NFL team to have an official casino linkup.
The Dallas Cowboys, part of the NFL, competing in the NFC East, share an owner with Complexity Gaming, 76-year-old US entrepreneur Jerry Jones, who has bought Complexity in partnership with John Goff, a real estate investor.
Forbes has estimated Jones`s current wealth at $7 billion; the Cowboys are his most valuable asset, having been purchased in 1989 for $150 million. The estimated value of the team is now around $5 billion.