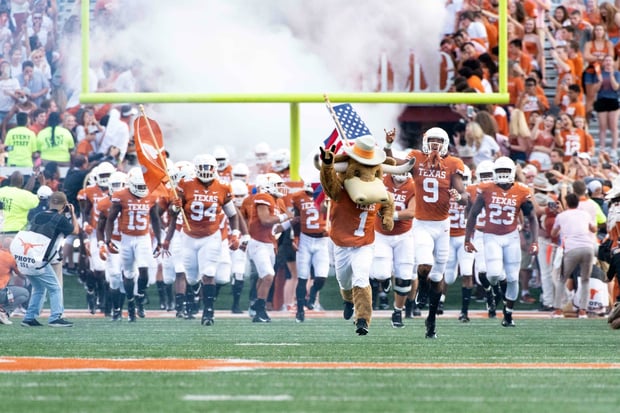 Daily Fantasy Sports Bill Gets Initial Approval

Mathias Jensen

Published 24/05-2019
Thanks to an initial approval that occurred last week, daily fantasy sports could soon be legal in the state of Texas. The Texas House passed this vote by a huge positive of 116-27, noting that it was a game of skill and not a game of chance, so it should not receive the same restrictions as other forms of gambling.
This could bring the Lone Star State in line with other US states that have legalized daily fantasy sports for some time now.
A Move Against Daily Fantasy Sports
A few years ago the Attorney General for Texas, Ken Paxton, said that daily fantasy sports were in direct violation of state gambling laws, as players were "betting" on the performance of athletes. He also claimed that daily fantasy sports were games of chance as they were based on the unpredictable performance of athletes during particular events.
This has given daily fantasy sports a bad reputation in Texas and has made it difficult for the country's biggest providers to operate here. But thanks to House Bill 2303, that could change and the likes of FanDuel and DraftKings could be given a chance to move into this market.
The only representatives to vote "no" during the bill were staunch Republicans who believe that all forms of gambling should be illegal, but they were the minority, with many believing that it is a game of skill and should therefore not be so tightly restricted.
Texas Fantasy Sports Alliance
House Bill 2303 received a wealth of support from both fans of daily fantasy sports and lawmakers, who all insist that it does not provide the same risks as other types of gambling and could even benefit the state's economy. The Texas Fantasy Sports Alliance, which is based by FanDuel and DraftKings, were particularly happy about this approval and are keen to see how the daily fantasy sports market develops in the state.
Daily fantasy sports are a popular pastime in the United States and are as closely connected to professional sports as sports betting is in the UK and across Europe. The vast majority of sports fans are involved with some kind of fantasy sports provider and they use them to compete against strangers for money and to compete against friends and family members for clout.
The fact that this activity could soon become available in the state of Texas means that they will receive a huge boost, with many more players potentially added to the pool. There are close to 30 million people in Texas, which is less than California but significantly more than New York, suggesting that it could become a hub for this activity in months and years to come.