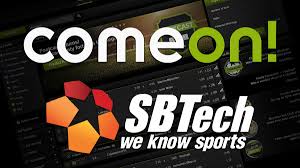 Deal Renewal for SBTech and ComeOn!

Mathias Jensen

Published 23/06-2019
The British-based casino and sportsbook developer, SBTech, has just put pen to paper to complete a supply deal with ComeOn!, which is a subsidiary of the Swedish-based gaming giant Cherry AB. The deal will see SBTech continue to supply ComeOn! with its sports wagering software and is a win-win for both parties.
The Renewal
SBTech, which is based in London, announced the completion of this deal via an official press release. They declared that the deal was a continuation of their "long-term partnership" and that it would allow them to continue providing ComeOn! with a suite of "sports betting solutions". These "solutions" have been utilised by the Swedish owned betting site to generate huge amounts of revenue from players across Europe, with a particularly large following in the UK.
The suite of betting solutions includes live streaming and live betting services, as well as statistics and trackers, all of which can be used by players to watch, bet on, and follow a game, a race or a match.
One of the key features of the SBTech software suite is the fact that it can be personalised, allowing ComeOn! and other operators to change the look and the navigation styles. There are also options to change the widgets, betting slips, and more, allowing sports books to make it look like their very own bespoke creation. In an industry that is built on turn-key operations, this level of customisation is essential as it creates a degree of originality that helps casinos to standout.
Best in Class
The CEO of SBTech described ComeOn! as one of their "longest standing and largest" customers, before saying that this deal means they can continue to provide their "best in class product" that is fully functional, feature-rich, and easily managed from "one central location".
They added that their relationship with ComeOn! is going from "strength to strength" and noted that this recent extension was the fifth renewal between the two companies. These sentiments were echoed by a spokesperson for ComeOn!, who praised the ongoing relationship and expressed their eagerness to "find great new opportunities" and to continue providing their players with a "great sportsbook experience".
If this report is anything to go by it likely won't be the last that we hear of ComeOn! and SBTech, as this is a deal that they are both seemingly very happy with and one that provides a wealth of mutual benefits.