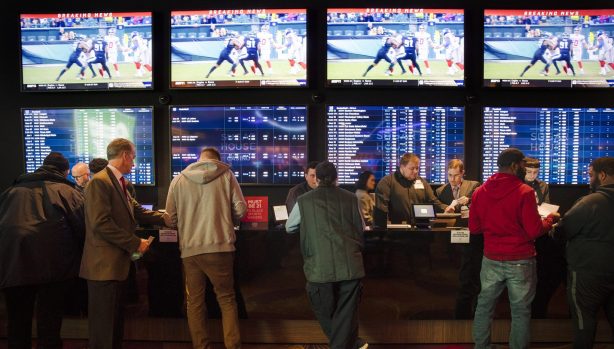 Debate Over Minnesota Sports Betting

Mathias Jensen

Published 20/03-2019
A new bill is about to be discussed in Minnesota that will see lawmakers discuss whether online, mobile and land-based sports betting should be allowed. The bill covers 13 pages in total and, if passed, could drastically change the gambling landscape in the state, providing vast sums of money for the government coffers and also welcoming many big name gambling brands into the area.
Known as SF1984, this bill has been backed by a handful of senators and suggests that the Minnesota Sports Wagering Commission be established to rule over the market. This commission, if established, would be responsible for providing licenses and ensuring that regulations are followed and that taxes are paid. The proposal also suggests that all net revenues from sports betting be taxed at 6.75%.
Online Sports Betting in Minnesota
The proposal suggests that sports betting should be allowed by tribal casinos and racetracks in the state, which is a given, but it also suggests something a little more controversial which is that online gambling and mobile gambling should also be allowed.
It would mean that punters would be free to place bets on professional and college-level sports using their computer or their mobile device. Anyone above the age of 18 would be allowed to place a bet and there is a relative freedom with regards to what they can place bets on. However, interactive and virtual sports are not allowed, which rules out the virtual sports that run around-the-clock and are available in most online casinos and sports books.
License Fee Uncertain
While the bill discussed a lot of the elements of sports betting, and the ways that it would be regulated and taxed, it didn't mention how much a license fee would cost and this could be a deciding factor for many gambling brands seeking to setup shop in the state.
The bill did mention that a fee would be charged, which is to be expected, but it didn't mention how much that fee would be and we may need to wait a few weeks or even months before we get an idea of how much a Minnesota betting license will cost.
Another Bill
In February 2019 another Minnesota sports betting bill was announced. This bill, like the aforementioned, would also see the creation of a regulatory commission and would also allow for offline and online sports betting throughout the state.
However, this proposal, if passed, would mean that only the state's tribal casinos (of which there are currently 19 in operation) would be allowed to apply for a license. There are also more restrictions with regards to what sort of bets can be placed and on what sort of events they can be placed. It would certainly help to loosen the current offline and gambling laws in the state of Minnesota and it would be a big change, but it might not be as complete as gamblers are hoping.
The Potential New Law
The SF1984 bill was pencilled in for a discussion on March, 2019, and if it is agreed upon then it will come law in September 2019. That is a big step though and only time will tell if it does indeed become law.