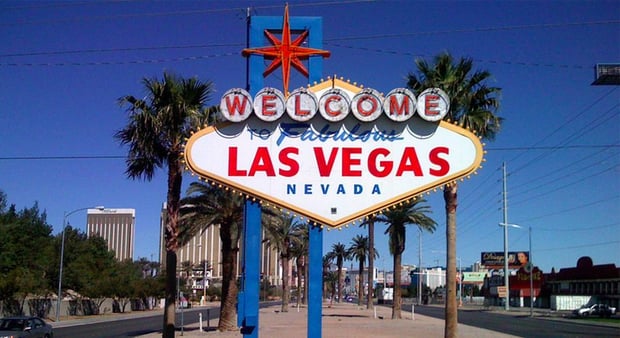 Details Unveiled for New Downtown Las Vegas Casino and Hotel Tower

Mathias Jensen

Published 14/05-2018
The site of the former Las Vegas Club in downtown Las Vegas is about to be replaced with a new casino facility and hotel featuring a 459-foot tall tower, according to the Las Vegas Sun, which cites documents that have been submitted to city officials.
The new facility will have a casino of 117,740 ft.², 777 guest rooms in the hotel tower, 1526 parking spaces in a garage, a sports book, food and beverage offerings, a rooftop lounge, pool, spa and various other offerings. There will be a sky bridge linking the garage to the main casino.
The site of the new building has previously hosted the Las Vegas Club, Mermaids Casino, and the Girls of Glitter Gulch Topless Club. These three venues were on the corner of Fremont Street and Main Street, but they have been demolished to make way for the new project.
The Fremont resort project is the brainchild of developer Derek Stevens, who also owns the downtown The D Las Vegas hotel and casino.
The Las Vegas Planning Commission is currently considering the development plan; it will be reviewed on Tuesday, and a decision will be made as to whether the developer can be granted five special use permits. If it is passed, it will then go on to the Las Vegas City Council for review on June 20. Because of the planned tower`s height, the Federal Aviation Administration also needs to give its approval.
The majority of the major casino resorts line the Las Vegas strip, but Mr. Stevens is one of the developers who want to revitalize the downtown district. Earlier this year in an interview he stated that 20 million people annually visit downtown Las Vegas, making its significance "hard to overstate." He also said that he thought he had a responsibility to create something special for the downtown district.
He asserted that the block where he is planning to build his new property is historically important for Las Vegas, as the Fremont/Main Street corner is close to where the first casinos began. The new resort has yet to be officially named, but Mr. Stevens informed local media that he wants a uniquely Las Vegas name that reflects the city`s heritage. However, it certainly won`t be called the Las Vegas Club, as the rights to the name did not go along with the site.
A point of interest regarding the name is that Mr. Stevens owns the name Grandissimo, the never fulfilled dream of a Strip megaresort envisioned by Jay Sarno, the late businessman who backed flagship resorts such as Caesar`s Palace and Circus Circus. Mr. Stevens said using the name for his new property couldn`t be ruled out, but that the final decision hadn`t been made.