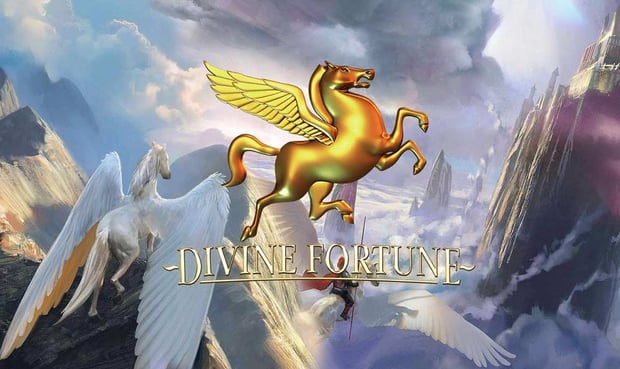 Divine Fortune Delivers Big Wins for US Gamblers

Mathias Jensen

Published 10/10-2019
The Divine Fortune video slot is one of the biggest games at the PlaySugarHouse online casino, one that stands out due to its inclusion of a progressive jackpot system. This game is available to all PlaySugarHouse players in New Jersey and Pennsylvania and lately it has become very popular with its growing player-base, thanks in no small part to the fact that five players have won big.
One of these hailed from the Garden State while the other 4 called Pennsylvania their home. These wins were big news for the growing US online gambling industry and will no doubt inspire many more players to play.
Pennsylvania Success
As mentioned above, four of the recent Divine Fortune wins hailed from the state of PA. These wins all occurred within the space of just 2 weeks. The first of these came on the 1st of September, when a player bet just $4 and won close to $200,000. Less than an hour later, another player bet $30 and won $57,349.
Three days later, a player bet the smallest stake yet, just $0.40, and they walked away with over $30,000. This was followed over a week later, when a wager of $10 scooped an impressive $60,000.
The operator of PlaySugarHouse spoke on these wins, calling them proof that you don't have to play for a long time, bet a lot of money, or be a long-time member in order to win. Jackpots can be triggered with all kinds of bet sizes and by all types of players. This is true for all progressive jackpots, but it's something that Divine Fortune witnessed in a very short space of time.
New Jersey Success
A day after the final Pennsylvania player scooped the big prize, a player from New Jersey bet just $20 and claimed a massive $200,000. She actually went on to announce her victory in the site's chat room and was instantly congratulated by other players.