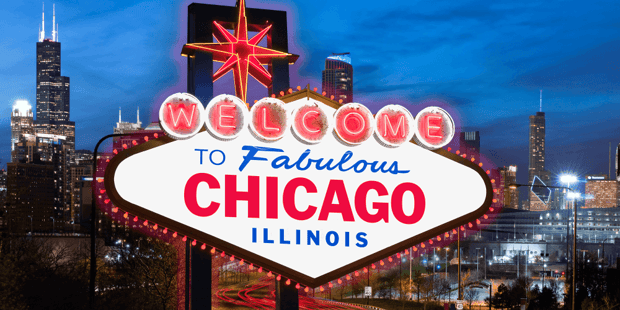 Doubt surrounds Illinois casino plan

Mathias Jensen

Published 24/09-2019
There is fresh worry around the latest intentions of Illinois to licence more casinos. A report that was commissioned by the state has stated that their forecasts for tax revenue are unlikely to come true. This is a big blow to the state who intended to use the casinos to increase their income from taxes.
A newspaper within the state confirmed that the independent report showed income from taxes for Illinois had increased over the previous year. This came to a total increase of almost 4%, which translated to almost $1.5 billion. These revenues all come from the ten different gambling venues that are already operating within the state as well as all the other different gambling methods.
Fall in overall revenue
Despite this overall rise in tax, the report showed that casino tax contributions have actually fallen by almost 4%. This is because fewer people are spending time at casinos, as well as people spending less money in general at casinos, and more people are using other forms of gambling, such as lotteries.
More choice for players
The amount that casinos bring into Illinois in terms of tax revenue has been falling since it hit a high of almost $700 million in 2005. They have been behind the lottery in terms of income generated for a while and the newest introduction of machines that allow for iGaming options to be played is just more competition. They also create more in taxes for Illinois than casinos, leading to the decision to allow more casinos to be built a perplexing one.
Jumpstarting tax revenues
The licencing of the new casinos is a decision that Illinois expect to be fruitful. They are hoping that it will more than double the current tax revenue that they bring in from casinos, even though the number of casinos being built won't be doubled. This is all part of the current Governor's plan to try and improve the infrastructure within Illinois. It is expected to cost almost $50 billion and as such the state will need to bring in a lot more money to pay for it. Another legislation they are expected to pass is allowing gamblers to bet on sports, although this will obviously provide more competition for casinos.
Lots of issues
The report confirmed that the iGaming kiosks are a big reason for the downturn of tax revenue from casinos. It also stated that casinos in neighbouring states were also taking business away from them because people are less likely to cross the state line if there is a casino already in their state. On top of this the iGaming kiosks have started to be installed at race tracks. This is yet another issue that the new casinos will face. While the state expects to increase income from taxes with the new casinos, it could, in fact, have the opposite impact.