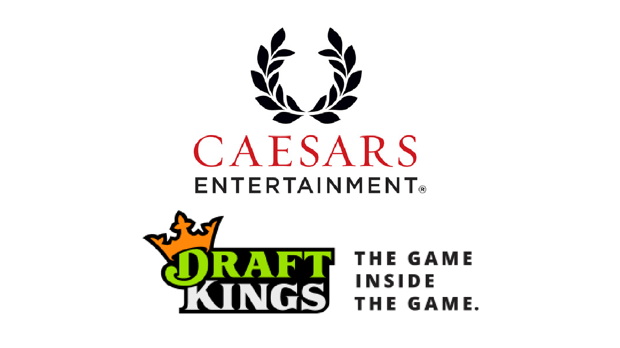 DraftKings Incorporated Signs Deal with Caesars Entertainment Corporation

Mathias Jensen

Published 16/03-2019
Caesars Entertainment Corporation will soon provide a range of daily fantasy sports and sports betting markets thanks to a deal they have just signed with DraftKings Incorporated. This deal still needs to get past the lawmakers as both parties seek to verify its legitimacy by contacting regulators, but it should be a forgone conclusion at this point.
Across Many States
Caesars Entertainment Corporation is headquartered in Las Vegas, often referred to as the Gambling Capital of the World. However, it also has casinos across the United States and this deal will mean they can offer a range of sports betting and daily fantasy services across the United States of America.
Basically, wherever Caesars Entertainment Corporation operates land-based casinos players will be able to find the sort of in-depth fantasy sports solutions that have traditionally only been available on the DraftKings website.
A Big Gain
The deal will see Caesars Entertainment Corporation receive equity in DraftKings and it will also see the firm linked as the DraftKings casino resort partner in states where both of them operate. For DraftKings, this is about half of all US states. For Caesars Entertainment it will cover 50 casinos spread across many gambling hotspots in Nevada, New Jersey, Kansas, California, and several other states.
DraftKings are one of the three leading daily fantasy sports providers in the United States and they are also beginning to expand their services across North America. Caesars Entertainment, on the other hand, are a global leader in casinos, resorts and entertainment. Individually, these are two of the most powerful companies in the entertainment and iGaming sectors; combined they will become a force to be reckoned with.
This partnership could also signal similar deals with other entertainment companies, including rivals of both DraftKings and Caesars Entertainment.
For the Future
A spokesperson for the brands noted that this deal will allow them to continue to expand and to increase their offerings of sports betting, fantasy sports and online casino applications, giving them access to a wider range of customers across many US states and also providing them with essential agreements from gambling regulators.