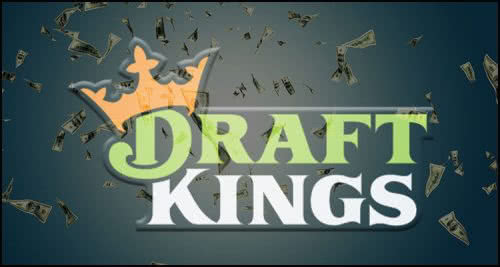 DraftKings Incorporated take back huge win from player

Jonas Riis Vestergaard

Published 10/02-2020
DraftKings has taken the allegations of collusion seriously around its Millionaire Maker contest. This has led to the lady who won the $1 million prize has had it taken back from her.
In a report by the national media it said that the lady who won had managed to come first out of more than 100,000 competitors. Her overall total was more than 180 points and it put her clear at the top.
Exploiting loopholes
It was soon alleged that she had taken advantage of a loophole within the rules and pooled the entries she made with her husband's entries. The two then used this to choose 150 entries each, with a wide number of unique players included in each entry. This gave them the chance to build up the highest number of points in the contest and therefore have an unfair advantage over the other players. The contest was based around the first rounds of the playoffs in the NFL.
Noticed too quickly
It didn't take long for the people at DraftKings to notice what was going on with the two players. They saw that she had chosen QBs from the AFC games while her husband had chosen players from the NFC games. This meant that on the whole they had almost 300 unique choices in their fantasy selections, which is significantly more than the 150 limit. It meant they had almost twice the chance to win over everyone else in the contest and at first it appeared to have paid off for the pair.
Changes to the winners
DraftKings took back the win by updating customers through Twitter. The post said that the standings would be changed and all new winners would be notified by DraftKings. It means the new winner would be a player with a slightly lower total of just under the 180 points mark.