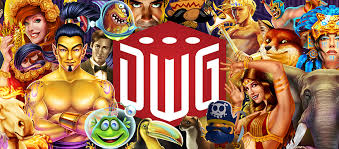 DWG Increases Free-Play Offers with Cash River Casino

Mathias Jensen

Published 06/07-2019
The US-based free-play developer, Design Works Gaming (DWG), has just announced the launch of yet another social online casino to be hosted in Cash River Casino, covering a vast portfolio of Vegas-style slots.
The Arizona creator announced details of its new venture via an official press release, describing that this new innovation follows on from similar ventures in Super Scratcher Casino, Spin Vegas Slots and Diamond Sky Casino, where their social casino software has been downloaded by more than 3 million users of the Facebook social network.
The Seeds of Success
DWG are located in Scottsdale, Arizona, where they have established themselves as a leading name in the social gaming industry. Their venture at Cash River Casino comes loaded with a range of engagement and retention tools designed to increase the number of players that join and to make sure they stick around for the long-haul.
Their games are inspired by some of the biggest social network games of all time, including Farmville, which tasked users with managing their own farm and interacting with their friends at the same time. One of the features included on DWG's software is a money tree, which can be planted so that they can harvest coins at a later date.
They can grow these trees by using gems, and they will also be given the chance to add a number of upgrades and other extras. There are numerous rewards, in-play purchases and more, all of which are designed to encourage repeat visits and regular play.
Real-Money Wins
The operator already has more games and announcements in the pipeline. The CEO declared that they will soon be following their launch at Cash River Casino with the release of real money casino games that are targeted at players in the United Kingdom, one of the world's biggest regulated gambling markets.
They declared that they are "thrilled" to be launching their fourth social casino, before adding that they are especially proud of their money tree feature and believe that it will help them to increase customer retention and create an engaging and fun experience all round.