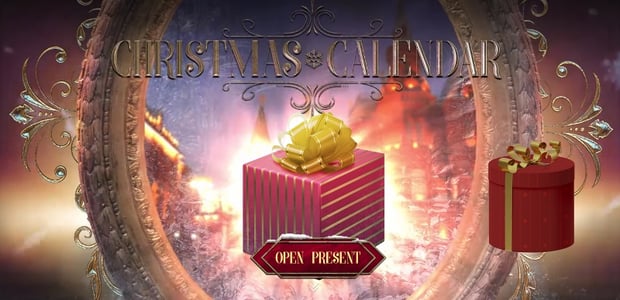 EnergyCasino offer players some enjoyable wins

Jonas Riis Vestergaard

Published 19/12-2019
With Santa starting to make his presence known, a lot of casinos have joined in in spreading some Christmas love. EnergyCasino have jumped on the bandwagon and got into the giving spirit.
A casino advent calendar
With the cold snap coming, EnergyCasino have used the power of giving to help keep their customers warm this winter.
Their Christmas Calendar promotion will give players a new promotion to take part in every single day. It means you can count the days to Christmas and get a nice reward at the same time.
All it takes to join in with this fun, festive bonanza is to sign into your EnergyCasino account. Once you've done that then you just have to make your way to their promotions page and you will have complete access to the calendar.
Every single day there will be three brand new promotions available for you to choose from. You get to choose one of the offers and then the surprise bonuses will be given to you. The next day, new rewards will be there.
There will be new terms and conditions in place for every new bonus, so it's important that you look over these. This will include things like the wagering requirements and how much you will have to deposit in order to get the full benefit of the reward.
Rewards that are available
What is so impressive about this promotion from EnergyCasino is that there is something new available on every day. While you don't find out what the reward is until after you have unlocked it, there is such a variety of rewards that there is bound to be something for every type of player.
It doesn't matter what kind of games you enjoy the most, there is something on offer in the Christmas Calendar.
Make sure that you don't miss out on the huge range of prizes that are on offer. Players can walk away with anything from cash rewards to free games at their favourite slot. Take a trip there today to find out what you can get from EnergyCasino.
A new Christmas present each day
The new promotion means that all customers at EnergyCasino will get a present every day until Christmas. If you're not already a customer then it's a great time to sign up. This is because you can take advantage of the Christmas Calendar, but also grab the generous welcome bonus that's on offer.