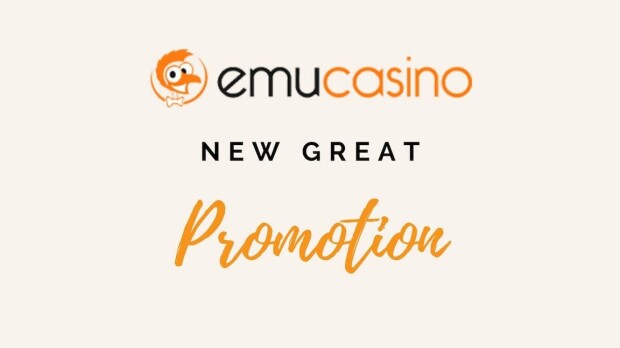 Enjoy a great promotion from EmuCasino

Published 26/10-2020
EmuCasino is rewarding its players with a brand new promotion this Halloween. If you're a fan of Halloween and exciting promotions then this is definitely the time for you to visit EmuCasino. It's available for players both old and new so everyone can enjoy it.
DracEddy is the character that EmuCasino has created for this new promotion. It will see players getting right into the Halloween spirit with some trips to terrifying castles and other exciting and scary places. It's scheduled to last a whole week and will bring lots of thrills and spills to players at EmuCasino.
The treats will be offered to players when the promotion begins on the 26th of October. It will run for a week so that takes it right up until the start of November. Players will be able to enjoy lots of spooky and creepy rewards as they play at EmuCasino over the course of Halloween.
What kind of rewards will be offered?
Players can expect to see a new bonus every day. This means that there will be free spins, matched bonuses and even no deposit rewards. This Halloween you can really get spooktacular!
What do you need to do?
It's really simple to get involved with this great Halloween promotion. All you need to do is sign up with EmuCasino, if you're already signed up then that's even better. Then log in every single day and from there you will be able to get access to the promotions through the promotion page.
Promotion available from TODAY 26th of October until 1st November
Read our EmuCasino Review and join today!