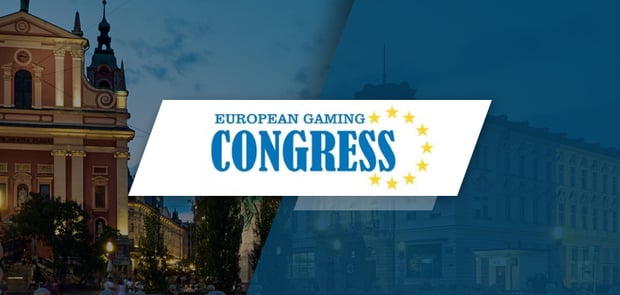 European Gaming Congress to Focus on Luxembourg

Jonas Riis Vestergaard

Published 02/11-2019
Everyone involved in the iGaming industry is being encouraged to attend the European Gaming Congress, where they can take part in a briefing provided by industry-expert Marko Jankovic. This briefing will discuss the potential of the Luxembourg market and draw interest from everyone involved with it.
The next European Gaming Congress will occur on November 8 at the Radisson Blu Hotel Milan. It will welcome a host of industry experts and insiders, from regulators and operators to service providers and experts, all of which will get together to discuss the most pertinent issues in the online gambling industry today.
One-Day Assembly
The European Gaming Congress will span a single day in the Italian city of Milan and it is expected that more than 125 executives will be in attendance, participating in a number of seminars. A host of different topics will be open for discussion, including the rapid progression of artificial intelligence, marketing techniques and, perhaps most importantly, the potentially lucrative gaming market in Luxembourg.
This could be the next big market, following on from the likes of Sweden, which opened its doors to gambling companies in January 2019 and has since become one of the biggest gambling markets in Europe.
Marko Jankovic
Marko Jankovic is the Head of Business Development for G-Core Labs SA, a digital media and entertainment specialist located in Luxembourg. G-Core Labs is a subsidiary of Wargaming Group Limited, which has worked with some of the biggest gambling and media companies in Asia, Europe, and the United States, and has over five years of experience under its belt.
In Jankovic's role, he has managed several clients from many multi-national companies and has advised them on key decisions, helping them to grow their companies and ensuring their needs have been satisfied.
He will attend the European Gaming Congress showcase, where he will take part in a market briefing on the potential of Luxembourg as an iGaming market. Luxembourg is the 7th smallest country in Europe, with a population that is a fraction of that found in major gambling countries like the United Kingdom.
However, a recent statement published alongside this announcement suggested that Luxembourg is the third most profitable gambling country in the European Union, with gambling laws dating back to 1977. There are no laws preventing Luxembourg citizens from gambling at foreign websites, nor are there are issues with regards to banking restrictions or censorship.
There are many potentially safe betting websites for Luxembourg players to access and the options could increase as more companies enter this industry and realize the potential benefits of the Luxembourg iGaming market.