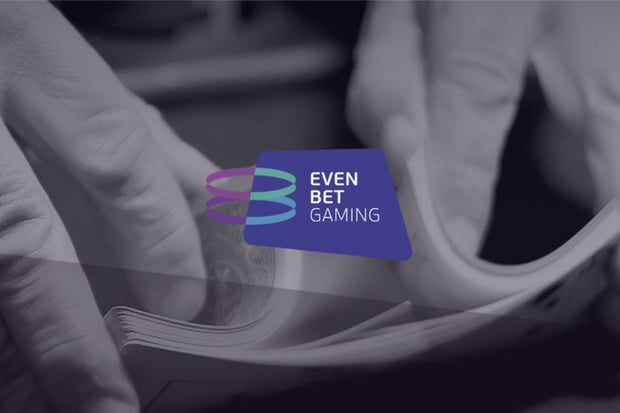 EvenBet Gaming's Double Chance Poker is Big Hit at ICE London

Mathias Jensen

Published 02/03-2019
ICE London 2019 proved to be a big hit all round, with many developers showcasing many great titles. One such developer was EvenBet Gaming, who provide online gaming solutions. They announced the release of a promising new poker room feature named Double Chance Poker.
This feature was very well received by most in attendance and it promises to propel the company forward. It takes the game of poker, adds a few unique features and creates something that will be popular with fans of this card game as well as those who have yet to get to grips with it.
What to Expect From Double Chance Poker
EvenBet Gaming are no strangers to the game of poker, but in creating Double Chance Poker they have taken things to another level. It introduces a wealth of unique and creative mechanics that should help to increase engagement and interactivity, while providing more chances to win, more reasons to keep playing, and more ways to get involved.
Double Chance Poker works by allowing players to open an additional game that runs parallel to the first game. They pay an ante and this opens the additional game. If they win the initial hand then they can double their winnings thanks to this second hand.
Poker rooms will be free to use Double Chance Poker if they choose, after which players can choose to play on this new feature or to stick with more traditional forms of online poker. The idea behind the creation of this feature is that it benefits both the players and the poker rooms, providing the former with more chances to win and more reasons to keep playing, and giving the latter even more rake for every hand that is played.
EvenBet Gaming were delighted with the positive response that they received at ICE London. Poker players really took to it and this suggests that it will take off immediately when it starts appearing on poker rooms throughout the online gambling landscape.
The CEO of EvenBet noted that Double Chance Poker provides a wealth of additional features and increases engagement and rake for poker rooms, but he also hinted that this was just the start of things to come, suggesting that there was an evolution of poker happening and that EvenBet would be one of the key driving forces in bringing it to life.[/p