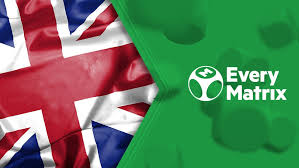 EveryMatrix Leaving White Label Market in the UK

Mathias Jensen

Published 14/10-2019
The leading software developer, EveryMatrix, has decided to leave the UK white label market after the UK Gambling Commission suspended their license in the region. According to an official press release, the decision was taken at a "company level" and follows many years of "successful" operations within this major gambling market.
EveryMatrix considers its white label operations to have been damaged beyond repair in recent times and this has forced it to consider alternative options.
Active Parts of the Business
The B2B arm of EveryMatrix remains and will continue to remain active for the foreseeable future. Through this part of the business it will continue to provide gambling operations to UK-licensed casinos, who in turn will provide them to UK customers.
A representative for EveryMatrix commented on the decision, stating that they fully respect the decision of the UK Gambling Commission and acknowledge the way they want to change UK white label gambling operations in the future.
They added that they regret how this decision has affected their loyal players but believe that their business has become "unsalvageable". They went on to say that they will try to take the positives out of this and continue to be a leading provider for the B2B space, both in the UK and in other regulated regions worldwide.
Since 2014
EveryMatrix has been operating a white label business since 2014 and has been focusing on expanding the business ever since. A lot of this expansion occurs via its CasinoEngine platform, a B2B platform that provides high-quality casino slots to clients around the world. This platform will continue to operate and serve as a simple and effective way for brands to offer an extensive list of games to their players.