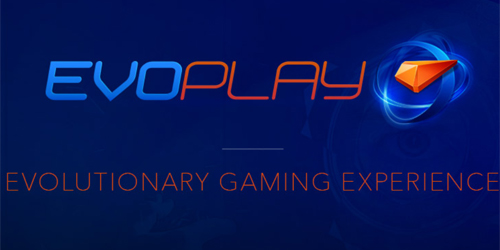 Evoplay release dungeon themed RPG slot

Mathias Jensen

Published 07/08-2019
Evoplay Entertainment is releasing yet another innovative video slot to players. A new RPG themed video slot that will give players a whole host of immersive gaming elements combined with an atmospheric dungeon backstory. It will be the closest thing to a video slot that includes real interactive gaming elements. Evoplay intends to announce it at iGB this summer.
Story elements
The game has a simple name, Dungeon. It has a plot to it that features linear, movie-style movements that follow the hero of the game. It includes battling all the way through a mountain and temple against evil creatures that are straining to kill him.
Players will play as the main character and will have to spin the reels in order to fight the latest creature that is facing him. Every spin battles creatures and the better you do in the fight, the more prizes that you will earn.
Despite featuring RPG elements, the dungeon themed game is still a video slot at heart. It includes a random number generator and as such is not a skill-based game. However, the story unfolding as you play does offer a new experience that other video slots will struggle to match. New enemies, new areas and new prizes are all on offer the further through the story you get.
Evoplay are extremely excited about their new release. They feel that 2019 has been their best year yet. The release of Dungeon will help them to make sure that it continues in that vein and sets 2020 up in a good way.
Their aim is to give players more of an immersive experience when playing video slots. Not just be about trying to win money, but make them enjoy the game as they play as well. They understand that players want more than ever before in the modern era and they intend to attempt to offer it.
New deals being signed
As well as making sure that they are ready for iGB, Evoplay also intends to keep growing their market share. They have been doing this by signing with partners to offer their content at new operators. One such deal is with Leonbets, who they have given access to their complete roster of casino games.
This will include everything from their video slot to table games and even includes their new 3D and virtual reality games that are in development.